The mission of the Turner County Project is to illuminate our local community and cultural practices one photo, document, or interview at a time. To give a permanent presence for future historians, amateur or professional, no matter their interests.

If you are interested in providing historical documents, please reach out via email.



Featured Item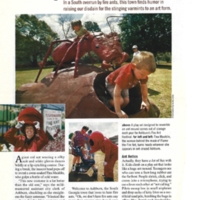 Write up featured in Georgia Living Magazine.
Featured Collection
Featured Exhibit
You have no featured exhibits.