The mission of the Turner County Project is to illuminate our local community and cultural practices one photo, document, or interview at a time. To give a permanent presence for future historians, amateur or professional, no matter their interests.

If you are interested in providing historical documents, please reach out via email.



Featured Item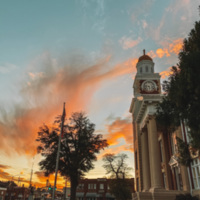 Construction Date: 1907
Location: 219 E. College Avenue, Ashburn, Georgia
National Register Information System ID #: 80001247, registered 9/18/1980
Featured Collection
Featured Exhibit
You have no featured exhibits.