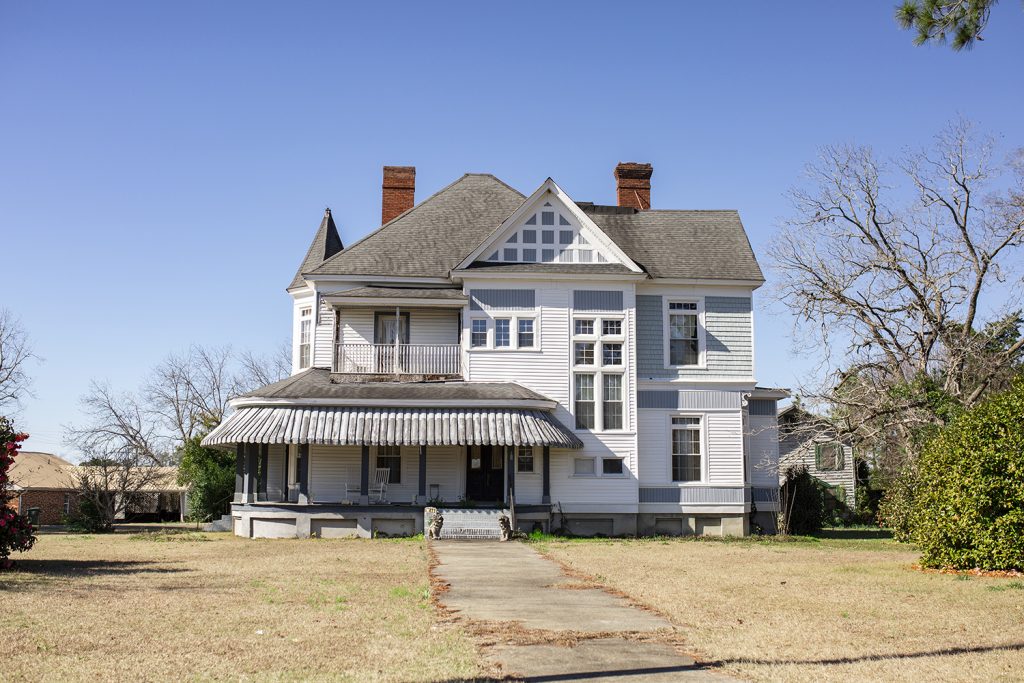 Location: 411 N Main St. in Ashburn, Georgia
Date: February 20, 2021
Ashburn's Historic Driving Tour Stop #1
This beauty, built around 1890, was once known as the Betts House because this three-story Queen Anne-style home was built by Ashburn entrepreneur John Samuel Betts (July 29, 1848 – April 25, 1918). The home boasts of pine hardwood flooring, 12-foot ceilings, 4 bedrooms, 3 full bathrooms, 2 staircases, an informal family room, a formal living room, and much more! There is a two apartment detached guest house which you can see in the right part of the picture, though it has since fallen into bad disrepair.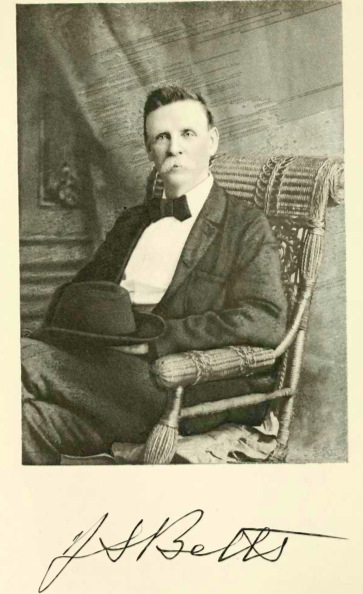 J.S. Betts was one of Ashburn's founding fathers, long-time Mayor of Ashburn, and owner of the Betts Lumber Company. It was said that his wife Elmira Josephine Bohannon Betts (May 2, 1858 – September 27, 1907) used to "signal" her sister Ella Bohannon Evans (December 27, 1852 – February 22, 1910) from the widow's peak on the third story. (Unfortunately, the widow's peak was damaged in a storm and never repaired). The Evans home was just a few blocks south and was also another three-story Victorian home (see the Evan's House, stop #10). The two brothers-in-law were business partners at the lumber company.
There have been many claims that the Betts-Shealy house is haunted although there is not much stock in those rumors. It has been said that a small child was buried in the front yard of this home, a death that was a result of the nationwide flu epidemic of 1918. The identity of the child is unknown but it is believed to have been a family cousin who was visiting.
The home was purchased by Lawrence Bunyon Shealy (October 11, 1886 – December 25, 1961) and Ruby Clyde Sumner Shealy (January 30, 1892 – January 9, 1989) in the 1940s. Lawrence Shealy moved to the area in 1929 to continue his work in the lumber business until his health failed him. In his obituary, it was written that "he was always friendly and genial to everyone, and took a keen interest in the affairs of town and county." The home remained in the Shealy family until Ruby's death in 1989. She had outlived all of her children.
In 1992, Ben Sumner, a relative of Ruby Sumner Shealy, sold the home to Mike and Sue Mastrario for $80,000. After raising their three children, in 2005, they sold the home to the current owners.
Fun Fact
Josella Road located outside of the city limits was named for the two sisters, Josephine Bohannon Betts and Ella Bohannon Evans.
1