This article was written in the December 21, 1967 edition of The Wiregrass Farmer.
Consider subscribing to Turner County's weekly newspaper here.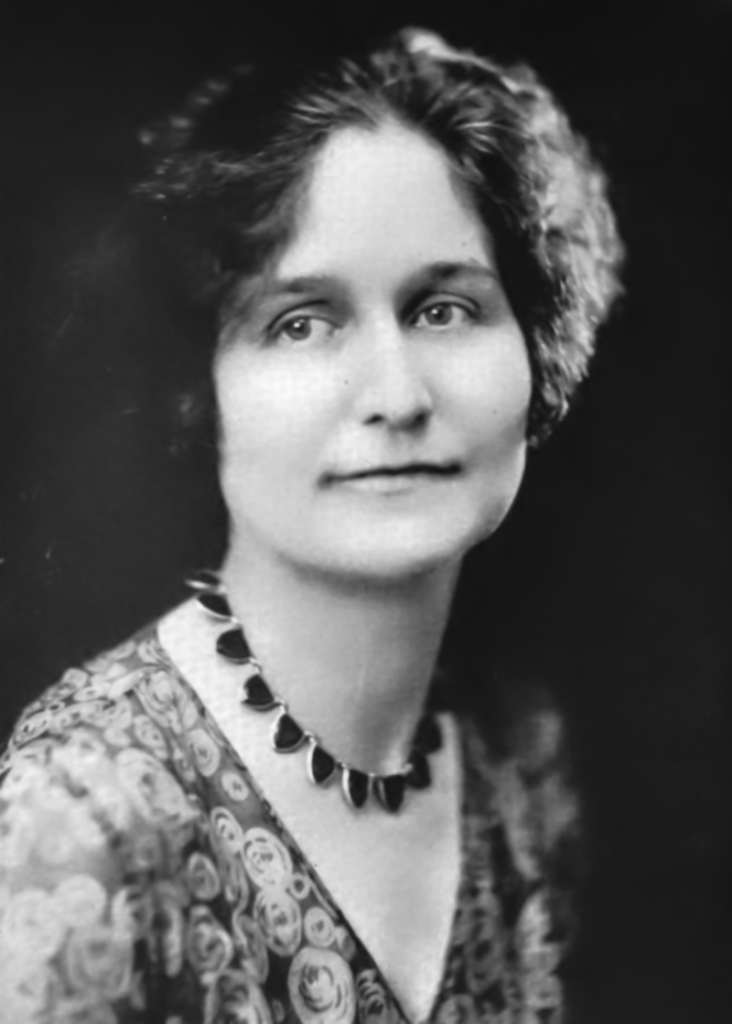 "Santa Claus did the errand service instead of the stork on Christmas Day almost 82 years ago in a backwood sawmill village of Dempsey in Dodge County. And the doctor who spanked her is the only man ever to have the upper hand with this lady.
Now the dean of Georgia newspaper women, a powerful leader in politics and a champion of good causes, she has for more than half a century held an inner place in the councils of mighty men and women.
As the sawmills finished cutting timber at Dempsey and began to move away, Joe Lawrence loaded his family, including his four-year old daughter, into a covered wagon and migrated to a likely spot which later became the city of Ashburn. In 1899, Joe Lawrence founded The Wiregrass Farmer, Ashburn's weekly newspaper. It was Joe Lawrence who first advocated diversified farming, and he with the help of his daughter lived to see his dream begin to become a reality. When Joe Lawrence died in 1939, his daughter continued his policies and constantly shows his Irish fortitude. It is not only likely that she will go where angels fear to tread; it is never surprising that she will go where the devil is a coward. As a small girl, she worked in the newspaper office at the age of 13 and learned the printing trade, including setting type by hand. Early in her news career, she came up with a direct pipeline to Georgia's leaders in politics, industry and arts. To this day, she is the friend and adviser – and at times a caustic critic – of congressmen, governors, legislators, industrialists and men of professions. She is by her own definition Ashburn's chief "puncher-upper."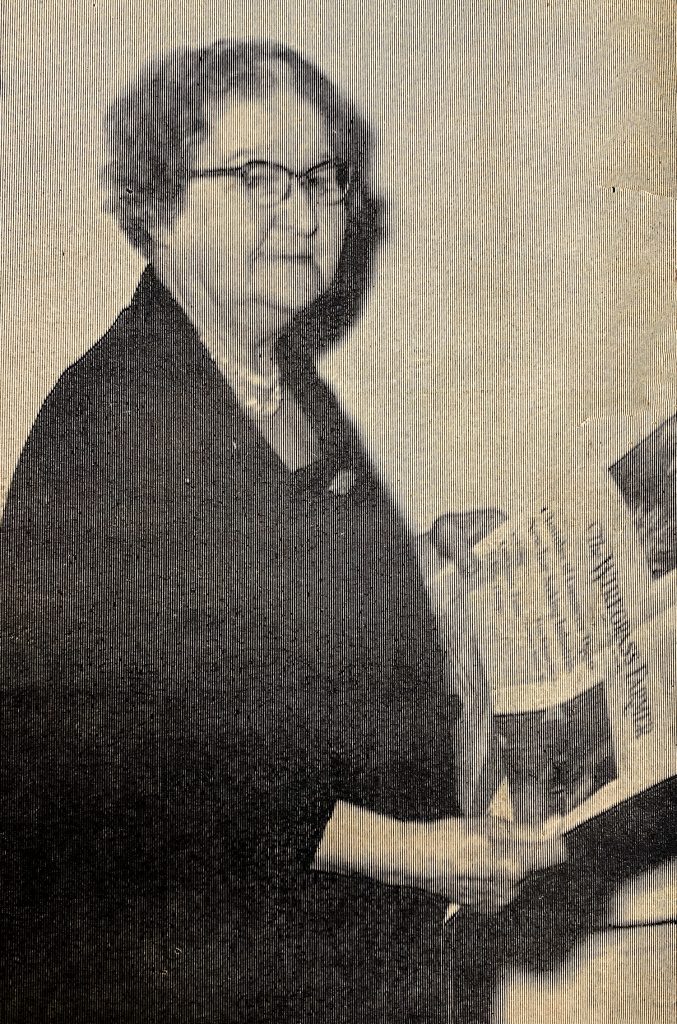 In 1924 as a delegate to the Democratic Convention in New York, she predicted that the Democrats would never regain the White House until they nominated "the man on crutches." Politicians followed her lead, the prediction proved right as she attended the inaugural of Franklin D. Roosevelt in 1932, serving as an elector and carrying Georgia's vote to Washington. Perhaps Ashburn's staunchest Democrat, she shows only amazed disbelief for any critic of her party.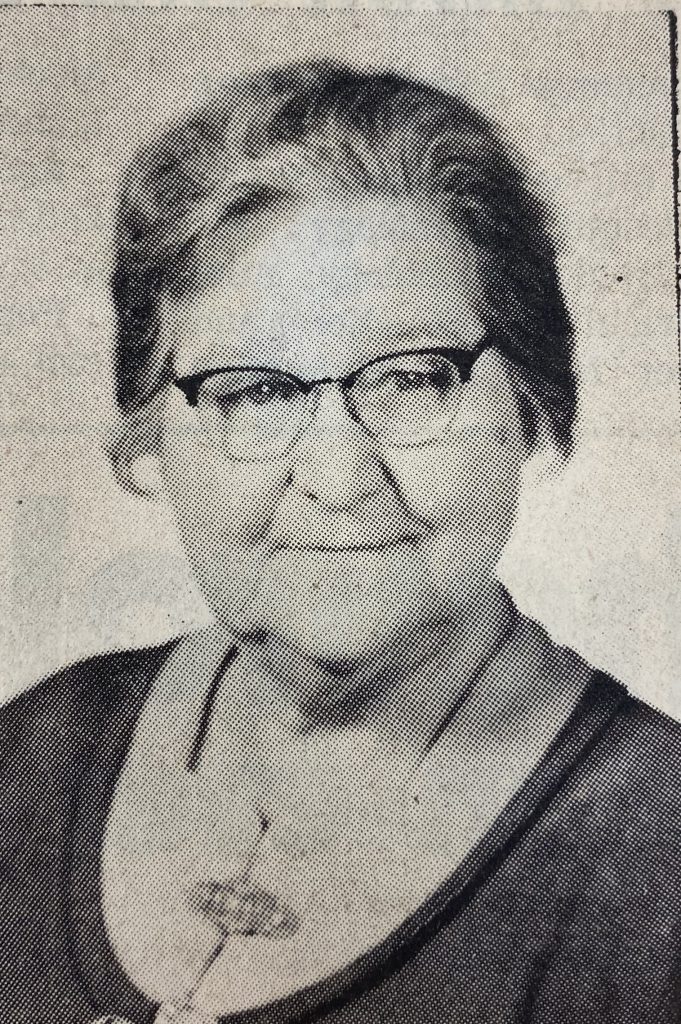 Several times a winner of newspaper awards in the State, she was acclaimed Ashburn's most outstanding citizen by the Lions Club several years ago, and on April 24, 1952, the DAR set aside the day as her day. Upon completion of Interstate 75 through Turner and Tift Counties, Gov. Ernest Vandiver requested that she take charge of the dedication ceremonies. Little did the governor know that she had already taken charge weeks before his decision. It was Miss Nora, who got 41 paved in 1928, when voters turned it down at the polls. After getting the road she did the first highway beautification program ever put on in the state. The highway thru Ashburn was decorated with shrubbery.
The county wide High School was needed in Turner. She battled for this, even going to Superior Court and Supreme Court to win the case, making it a reality.
Serving in important positions in the Georgia Press Association, she is at her best when she overwhelms every obstacle in her path to get what she wants. Because she accomplishes so much that would not be accomplished by any other, and because she is responsible for so many achievements that would never have been realized with her initiative and support, it is safe to say she is irreplaceable. With pride, we present this Citizen of the Year Award to Mrs. Nora Lawrence Smith.
---
Miss Nora as she is fondly remembered passed away after suffering a stroke.
Nora Lawrence Smith, (December 25, 1885 – July 17, 1971)
---
2