Location: Hancock Road in Rebecca, Georgia
Date: November 29, 2019
---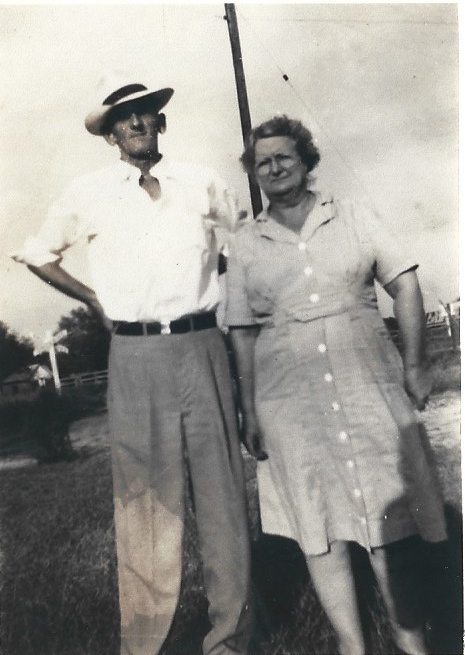 Hancock Road, located outside of the city limits of Rebecca, Georgia was named for the Hancock Family that lived in the area and to this day owns some land on the road.
The patriarch, Joseph Jonathan Hancock (February 25, 1886 – 11/23/1958), and his wife Mary Ella Perry Hancock (November 6, 1888 – December 8, 1965) were a great example of the typical Turner County resident of the early 20th century. JJ Hancock was a farmer of peanuts, cotton, and soybeans while Mary Ella kept up the house. They both loved to sit in the front yard and visit for hours with their children Grace Hancock Simmons, Woodrow Wilson Hancock, and Mary Joe Hancock Wideman and their families.
---
To see more of the Turner County Road Name Project, check out our other roads here!
Participate in the
Turner County Road Name Project!
Are you interested in submitting information on a road name in Turner County?
Fill out this form and share your info for a chance to be featured.
Information is the goal but we LOVE to also have a photo sent to our email!