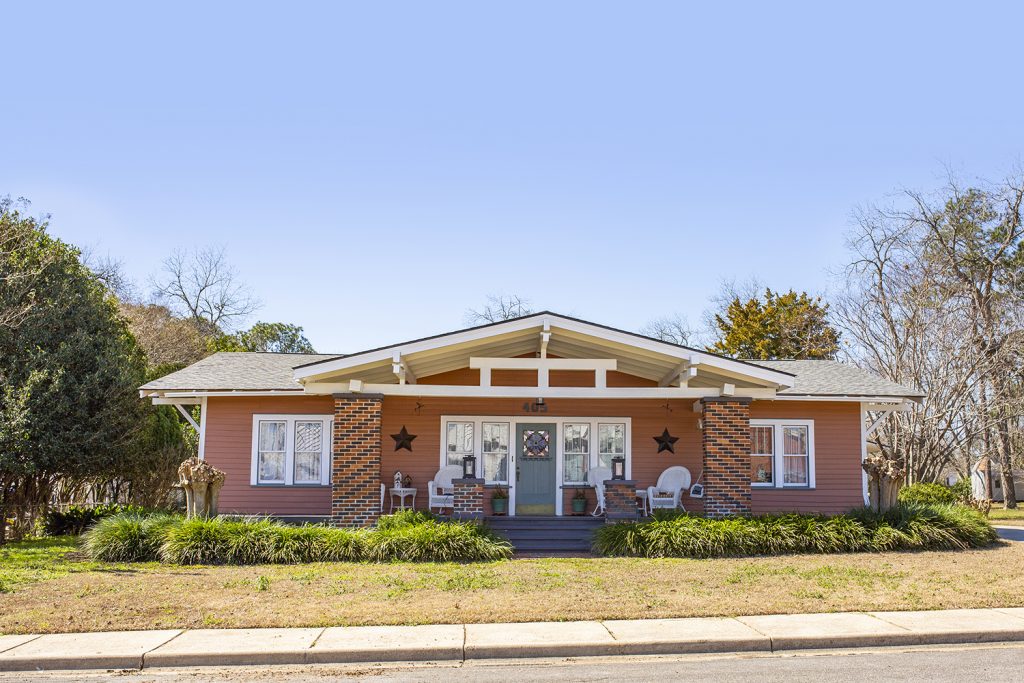 Location: 405 Gilmore Street in Ashburn, Georgia
Date: February 20, 2021
Ashburn's Historic Driving Tour Stop #27
Disclaimer: At the Turner County Project, we love to state facts with historical evidence to back up everything we present. However, when it comes to the historical homes of Ashburn, a lot of the information learned is based on hearsay. Please note that if there is historical evidence, it will be notated for readers if they wish for further information.
405 Gilmore Street, stop #27 on the Ashburn Historical Tour, according to the tax records, was built in 1900. Previous information has said this home was built for the Gilmore family whom the street it sits on was named after. There are also rumors that the home was an infamous Sears home but if we believe the home was built in 1900, that is before the time of the Sears homes from 1908-1940.


These historical photos of 405 Gilmore Street are from January 12, 1919. They were found in the home by the current owners. The backs of the photos notate that it was Joe (Joseph Wilson Haley, born March 17, 1885 – died December 16, 1962) and Mae Haley's (Mary Alice Johnson Haley, died May 23, 1979) home. The Haleys came to Ashburn in 1910 and opened a jewelry store. Dr. J.W. Haley also studied optometry and did farming on the side. In the March 13, 1914 edition of The Wiregrass Farmer, it said this: "Mr. Haley is one of the most forceful and progressive young business men in Ashburn. He has been here four years and has always followed the policy that nothing is too good for his patrons."
Upon his death, his obituary in The Wiregrass Farmer said he was "Genial and friendly [and] he made friends easily…"
It is not known when the Haley's moved out of 405 Gilmore.
The current owners are in the process of lovingly restoring the home. Each window pulley system, every piece of wood trim, and anything that can be returned to be historically accurate for the house is the hope.
---
Interior/Exterior Highlights