Alleyway advertisement of a former Turner County staple.

Date: February 28, 2021
Location: E College Avenue in Ashburn, GA.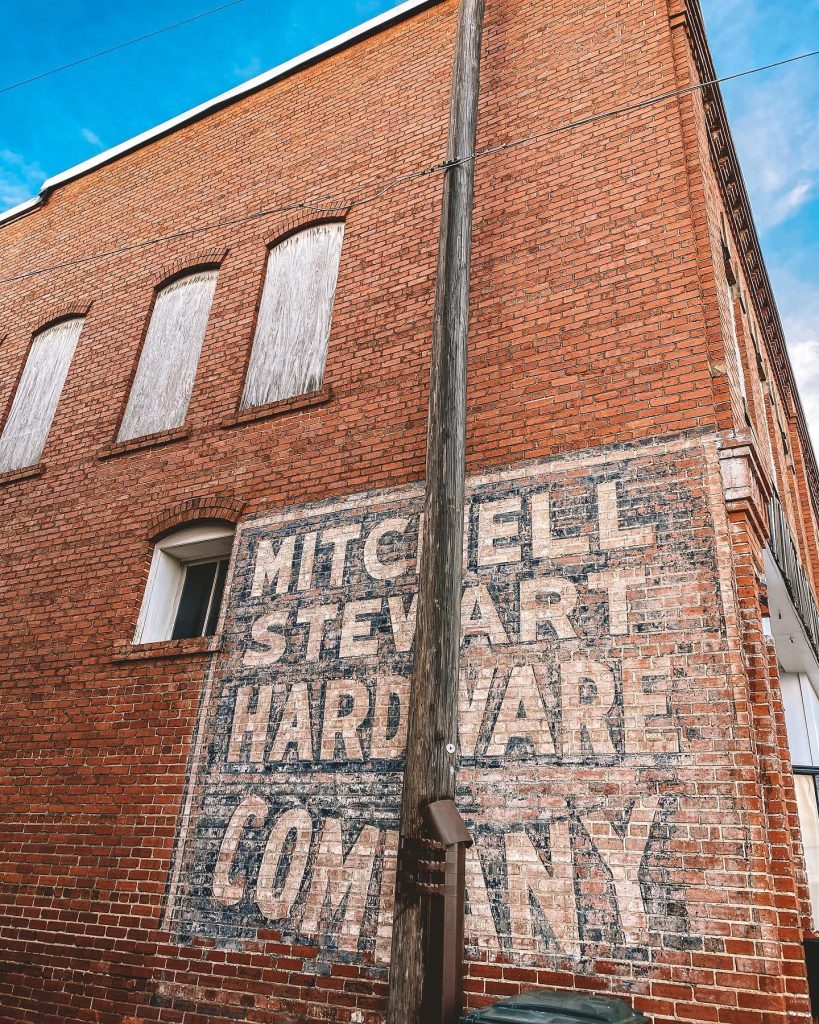 ---
Local memories
Linda Wiggins Williford: "I bought all sorts of stuff, including wood, when I had a craft shop. Mr. Stewart, Mr. Tison, YT Belflower, Charles Wiley were there from the time I can remember. And they had this huge, really fabulous antique cash register that they used. It was fun just to explore in the store and upstairs."
Bo Lanneau: "My mother kept books for Mr. O.P. [Stewart] for years. Now, that man knew how to run a business. It was a great period for Ashburn."
Janice Wiley Baker: "My uncle, Charles Wiley, worked there for over 40 years"
Kimberly McKee: "I remember going in on Saturday mornings with my dad for lumber, nails (as a kid, I loved playing in the nail bin), etc and listening to him a Mr. Walker talk for what seemed like forever."
Sandra Hasty Gilreath: "I remember going there with my parents many times. Mr. O.P., J. T. McLendon, Charles Wiley were extended family. My Daddy started his workday ( building houses) at Mitchell Stewart Hardware. Picking up supplies, but also daily news. The Monday morning after his death, my husband Jim started the day by going to Mitchell Stewart's, just as Daddy would have done. When he arrived, they told him, " that's Mr. Herbie's chair," indicating a vacant seat."
Arlene Nipper: "One year for Christmas, I wanted a hope chest to match my bedroom furniture. Daddy looked and looked as he went different places for Mrs. Sconyers for gin parts, even in Alabama. A few days before Christmas Mother told me Daddy had looked everywhere and had not found one and she did want me to be disappointed on Christmas morning. Well Christmas morning came and I had received this beautiful cedar chest. Daddy had gone in Mitchell Stewart's to get something and mentioned about looking everywhere for a cedar chest and Mr. Wiley told him come with me upstairs, and that is where he found this beauty. My parents always wanted Christmas to be special. Sure do miss my Daddy, 36 years today.
"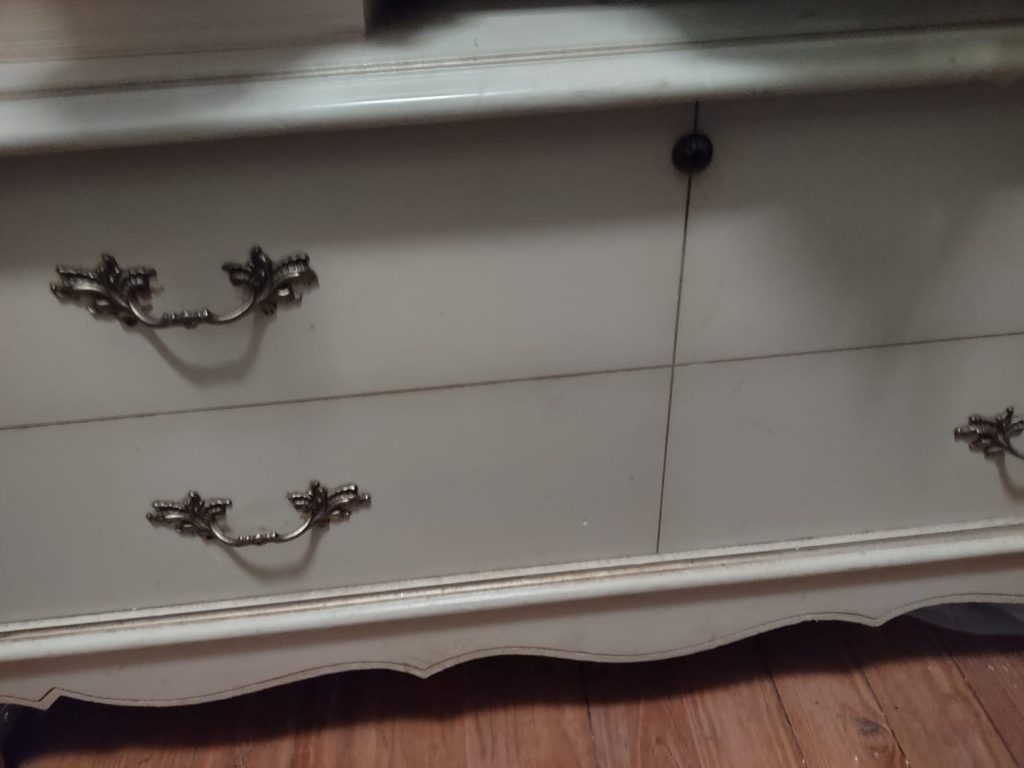 Jim Lasseter: "Monroe Haman, my grandfather, purchased this chest of drawers and a dressing table from Mitchell Stewart for use in his house at Amboy. There is evidence of where it was purchased. When his daughter Evelyn Haman moved out in the 1930s, he gave the two pieces to her and purchased others for family living with him. Evelyn is my mother and she used these pieces of furniture most of her life, passing them along to her daughters, Jan, Lauran, and Sharon. Lauran's two daughters used them meaning they were used by the great grandchildren of Monroe Haman. In the 1960s, my mother "antiqued" the front but did not paint over the back. A photo of the back is below."