Although she was not born in Turner County, Cheryle Bryan without a doubt is full of pride for our little community. Her arrival to Ashburn on Election Day 1972 is one she will always remember as a new beginning and a chance for her to become an active citizen in our town. But it was also a step toward her future success. Lauded as the first female lawyer for the Tifton Judicial Circuit, she has faced misogyny and sexism since she has graduated from John Marshall University in Atlanta throughout her career. It has shaped the lawyer she is today and has led to a fulfilling, long career. This October 2021, she will celebrate 51 years of being a lawyer. On April 17, 2021, the Turner County Project sat down with Cheryle to reflect on her journey to opening her law practice in Ashburn that has been in operation since April 15, 1974.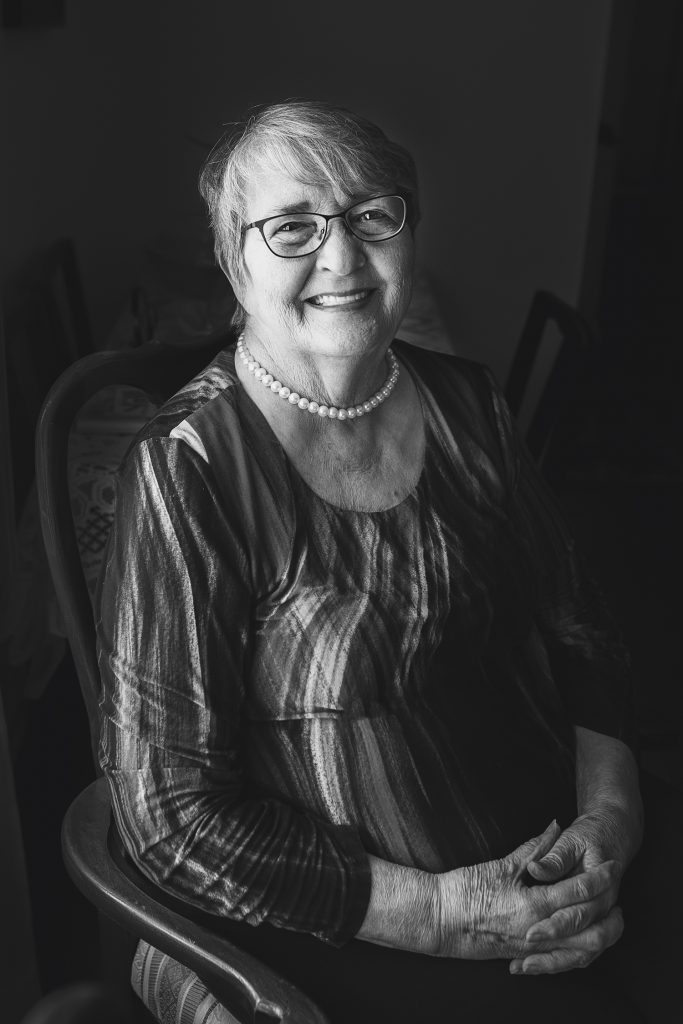 Some of this interview has been edited for clarity. Some names redacted for privacy.
Cheryle Bryan (CB): I grew up in Irwin County about 15 minutes from here. My daddy was in WW2 and my mother and I lived in North Georgia when he was in service and after that, we moved down to Irwin County where Daddy was from and I had my 5th birthday in Irwin County. And I lived there until I got out of school and came back home. I worked in Ocilla for a few years and then I came over here [Turner County]. I got here on election day in 1972.
TC Project: What was your first memory of Turner County?
CB: I went over to the courthouse because it was election day and I went over there to see everybody. When I came over here, I started working for [a prominent Ashburn lawyer]. I worked in his office for 16 months and I knew I couldn't handle it… Let me get some backstory before this…
CB: I was practicing with a lawyer in Ocilla named Emory Walters. A fellow colleague, Harvey Davis, and I came in at the exact same time. I had been there for several years just working as a paralegal really, waiting to take the bar. When we passed the bar, Emory made Harvey a partner and me an associate and I told him, this is not going to work! He just brushed it off. So I started trying to figure out where I was going. At that time, we were working on a case over here [in Turner County] and the Ashburn lawyer was also working on it and we were talking, and he said, "Why don't you leave over there and come help me? I have a desk full of divorces that I need some help on." I came over here and met with him one Sunday afternoon and the conversation went well. I told Emory that I was coming over to Ashburn. He just laughed and said, "You'll be back," and I said, "maybe." [Editor's note: After opening her law practice in Ashburn, as is customary of the profession, an engraved invitation was sent to local lawyers in the area including Emory Walters. Cheryle noted that he proudly said, "…Well hell, I guess you've done it."]
CB: I knew that my [new] boss drank but I didn't know that when I got here, that he was just going to decide to drink and let me do the work. It got to the point where, at first when I came, he would start drinking at like 5 [p.m.] and then he would start drinking earlier and earlier. So during the 16 months we worked together, some days he just wouldn't come into the office. One day we had a hearing, but he was afraid, and this is explaining men in business now, he wouldn't let me have all of the information that I needed to have about a case. He would assign different parts of it to me. I had checked the title but that was all I had done. They had set a hearing up for a temporary hearing and it was time to go to the hearing and he wasn't at the office. I figured I knew where he was so I called and sure enough, he was at this house in Tifton. He answered the phone with "[Redacted name's] office" so I knew that he had too much to drink. I told him that we had a hearing this morning and he just didn't actually understand what I was saying. So I went over to the courthouse and I told the Judge back in his office, "I'm here but [lawyer] was not in the office. I don't know enough about this case to handle it myself and so I would like for you to continue the case until [lawyer] could come." The Judge asked me about his location and I shared what I knew. The Judge said, "When he comes back, you tell him to contact me immediately."
CB: That made me mad that he had left me hanging like that. It was little things like that. But there was another time where he tried to steal my work, he would cross out lines and have a high school girl retype them and put his name on it. I found my papers in the trash with the lines crossed out and took them and kept them in a drawer in my desk. He drove to North Georgia to try a divorce case and he came back ranting, "I hope you know that I made a trip for nothing because of you." I said, "how is that?" He responded, "You didn't even put this in for the divorce." I immediately responded, "No, I did. You changed it. Come over here." I showed him those papers I had stashed in my drawer where I had done the work and he had crossed it out and I told him, "You don't do me this way again. This is not my fault. Just don't do this again. Don't mess with my papers. If you don't want me to handle it, don't give it to me." He was embarrassed.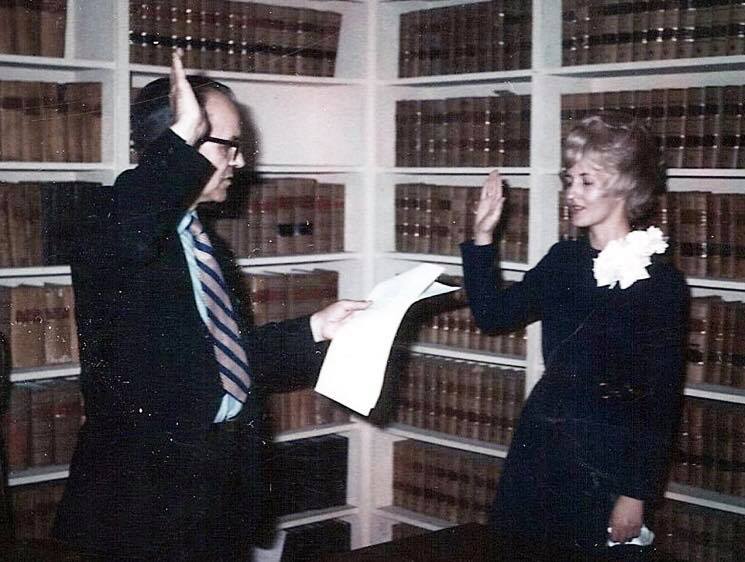 It was little microaggressions like this that really made working with this lawyer not ideal. But the biggest thing that happened that ultimately helped her launch her own practice was the straw that broke the camel's back.
CB: "I had checked a title. I had no idea that it was set to close. And the secretary of the law office, she had taken off that afternoon to go to the doctor, so I was the only one in the office. Here comes Mr. Marvin Raines who worked at the Citizen's Bank and a guy from the Federal Land Bank. I greeted them and asked what they were doing. Mr. Marvin responded that they had come for the closing. I told them that I didn't know anything about a closing. And rightly so, Mr. Raines liked to have lost it: "I was supposed to get this Federal Land Bank done today. I have made promises that I was going to pay people off from this loan. Where is [lawyer]?" I responded that I had no idea and that the secretary was off. The guy from Federal Land Bank knew that I knew how to do a closing because I had been doing them since I was in Ocilla. He asked, "Can you close this?" I responded, "I could do it but the thing is, I don't have any papers ready. If y'all can wait until I get the papers ready, we can do this." Back then we didn't have any computers and if you typed a description on a Federal Land Bank loan, it had to be accurate. You couldn't make a correction. So you had to type very slowly. But I did it. They first came in at 4:00pm that day and they left at 7:00 because there are a lot of papers on a Federal Land Bank loan. We closed it and he got his money.
CB: So the next day, I went down to the bank for something and Marvin came running up to me and he said, "I just want to thank you. I don't know how you stand this mess." I responded, "Well I don't know how long I am going to be able to stand it. I had thought about opening my own office but I was afraid I would starve to death." He said, "No you won't. No, you won't." I laughed and jokingly asked, "You going to loan me the money to open it?" And he seriously responded, "How much do you need? Figure it out." And that is the beginning of how I opened my office here.
TC Project: But that's great though. Despite the circumstances, he saw that you were capable under pressure and knew what you were doing.
CB: Yes, and [the Ashburn lawyer] had just run his business into the ground. He drank himself out of business.
TC Project: Now in terms of your office, have you always been in the building located on Washington Avenue? Was it a house?
CB: Absolutely. I will tell you how I got that office. I was working in the Ashburn lawyer's office and I was doing a divorce. Neither one of the clients who were divorcing wanted that house. They had just made a new loan and put in some new carpet and some new drapes in the front room. They wanted $1000 and someone to take over their loan. And back then, you can just take it over. My family and I were living in Ocilla, and so we moved over in March of 1973 and lived there at the house. So when I decided to open the office, I just changed my living room and put a desk in there. In the front room when you walk in with the secretary's desk, I put that exact secretary's desk there when we first opened. We moved my office into our bedroom, my two kids at the time shared bunk beds in one room, and my husband and I moved our bedroom into what is now the library at the office.
TC Project: That is smart, fiscally. Especially when starting a new business! What date did your law practice open?
CB: The first day I opened for business was tax day in '74. April 15, 1974. I can always remember that date. And I will always remember how my previous boss was so mad at me.
TC Project: When did you move your family out of the home and it began operations as a full place of business?
CB: 1975. Not long after moving in. When people know where you are, with the location being on the main street, it got to the point that people would come to knock at 2 in the morning wanting to get Uncle so-and-so out of jail. I told my husband that we could not live here anymore. So we moved out.
TC Project: That makes so much sense! How successful were you back when you first started. Were you really busy or were you scared at first?
CB: Oh I was terrified. The bank was very good to me. They loaned me money. The desk that I have up in the office right now, I bought that desk and the front desk. I bought a new electric typewriter and a copy machine. … I found out how much money I needed for all of that equipment and how much it would cost to pay all of my bills for a year, and so that is what I came back to Marvin Raines and told him that I needed in terms of a loan to open my own practice. He loaned it to me. I think it was solely because I helped him out of that bind with the Federal Land Bank Loan fiasco. It was heaven-sent. He also sent me business from the bank to keep me going. I made enough from that that I could survive. I did my own typing mostly but did have a girl from the high school come in and help. It's just been wonderful that things have happened the way they have.
TC Project: You have had a very long, great career. 47 years in Ashburn and counting!
CB: The reason I stayed in Ashburn and the reason I am not rich are the same: I grew up being told that my job is not to get rich; my job is to help my community by doing what I am capable of doing and doing it well. If you know how to do something, and someone else doesn't know, you just have to help them.
According to Cheryle, both the fellow lawyers in the area and Turner County as a whole have been good to her throughout her law career. She notes, "Over the years, you do things to help each other." And she is right, that is the Turner County way. It is because of the weaving journey from growing up in Irwin County, graduating law school in Atlanta, the never-ending hunt to find a job in a man's world, starting a family, marrying the love of her life, and moving back South and still facing complications, that she became the first female lawyer in the Tifton Judicial Circuit and a damn good one at that. Turner County is fortunate to have a lawyer, volunteer, and outstanding citizen such as Cheryle Bryan.
---
About The People of Turner County Project:
This is an oral history project that works to both preserve, document, and celebrate the people of Turner County and the history through the stories of those who have experienced it.
This project collects oral histories of people who have lived or worked in Turner County, Georgia.