Here is our newest part of the People of Turner County series, "The Mini Interview" if you will call it that. This series is going to showcase citizens with a portrait and a quick quote about something related to Turner County.
The first of this series is Joan Sellars Lorenzen who currently lives in Rebecca, GA but has lived in Turner County her whole life. She shares her memory of the Turner Theatre, which unfortunately burned down on July 25, 1972.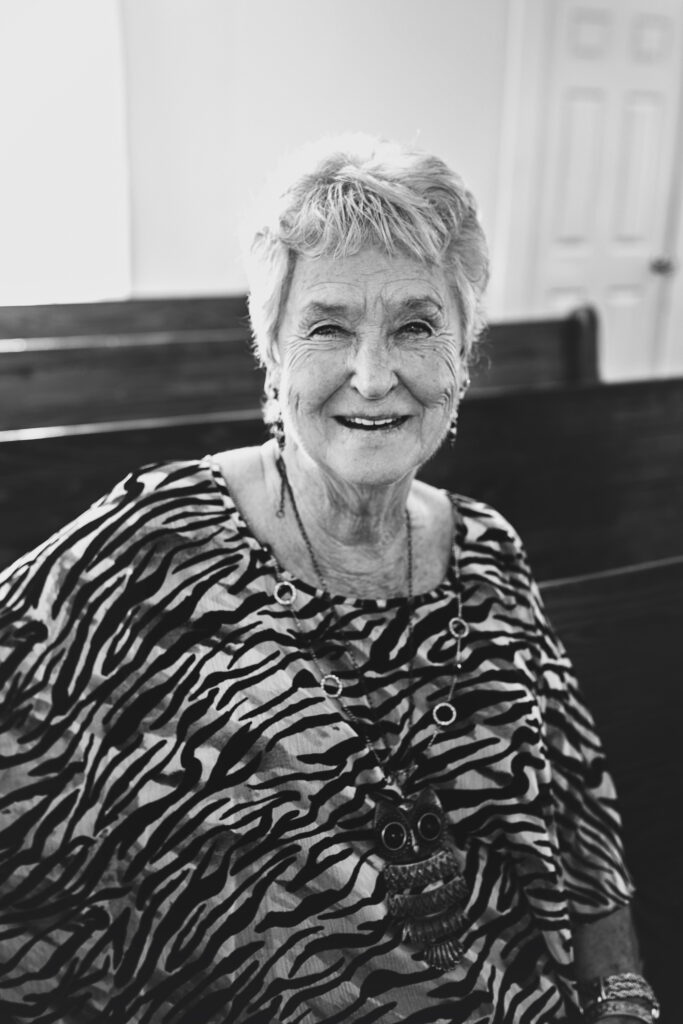 TCP: What is one something you want to talk about Turner County related?
Joan: The thing is, we always lived in the country until we moved to the big city of Rebecca. That was a big change for me. I loved growing up on the farm. I remember – my mother worked at a restaurant – she worked with Donald's [Garrett] mother and father [at Garrett's Dinette in Sycamore] before she went and got a restaurant of her own. One thing that I really enjoyed was the movies. My mother would take my brother and I to the Ashburn movie theater on Saturday night. She gave us a quarter. We could get in for a dime. We could buy popcorn and a drink for $0.15. She would let us off at the movie, go to work, and then pick us up about 11 o'clock that night. We would sit through the movie a couple of times. We always looked forward going to that movie. But as a child – and I'm talking about 6 or 7 years old – and my brother was 4 or 5 years older than I, that was really special at that particular time. People just didn't get to do that often unless you were in town. With us being in the country, it was a special occasion for us.
---
About The People of Turner County Project:
This is an oral history project that works to both preserve, document, and celebrate the people of Turner County and the history through the stories of those who have experienced it.
This project collects oral histories of people who have lived or worked in Turner County, Georgia.