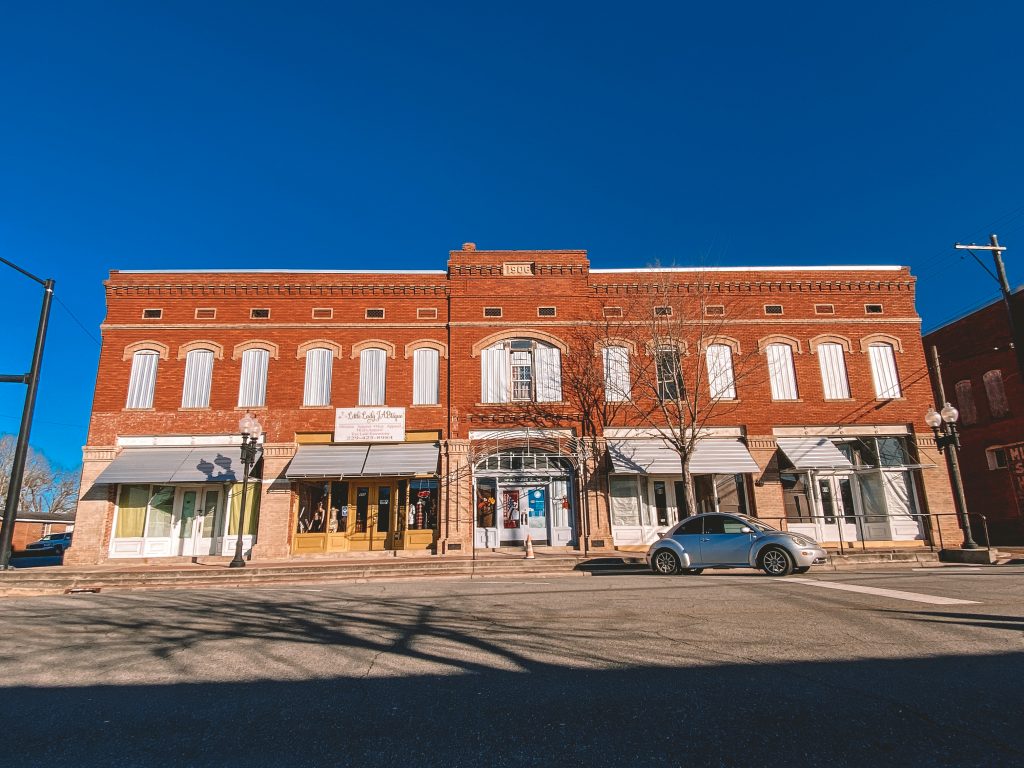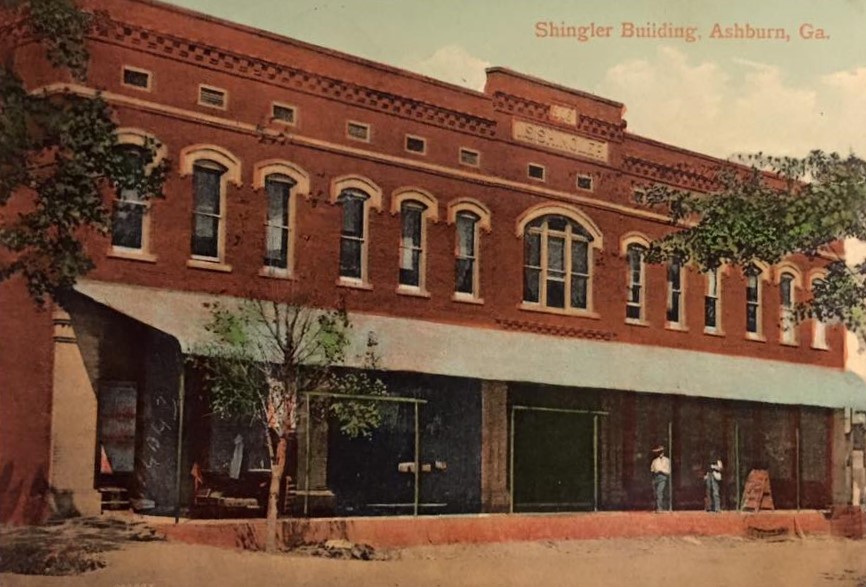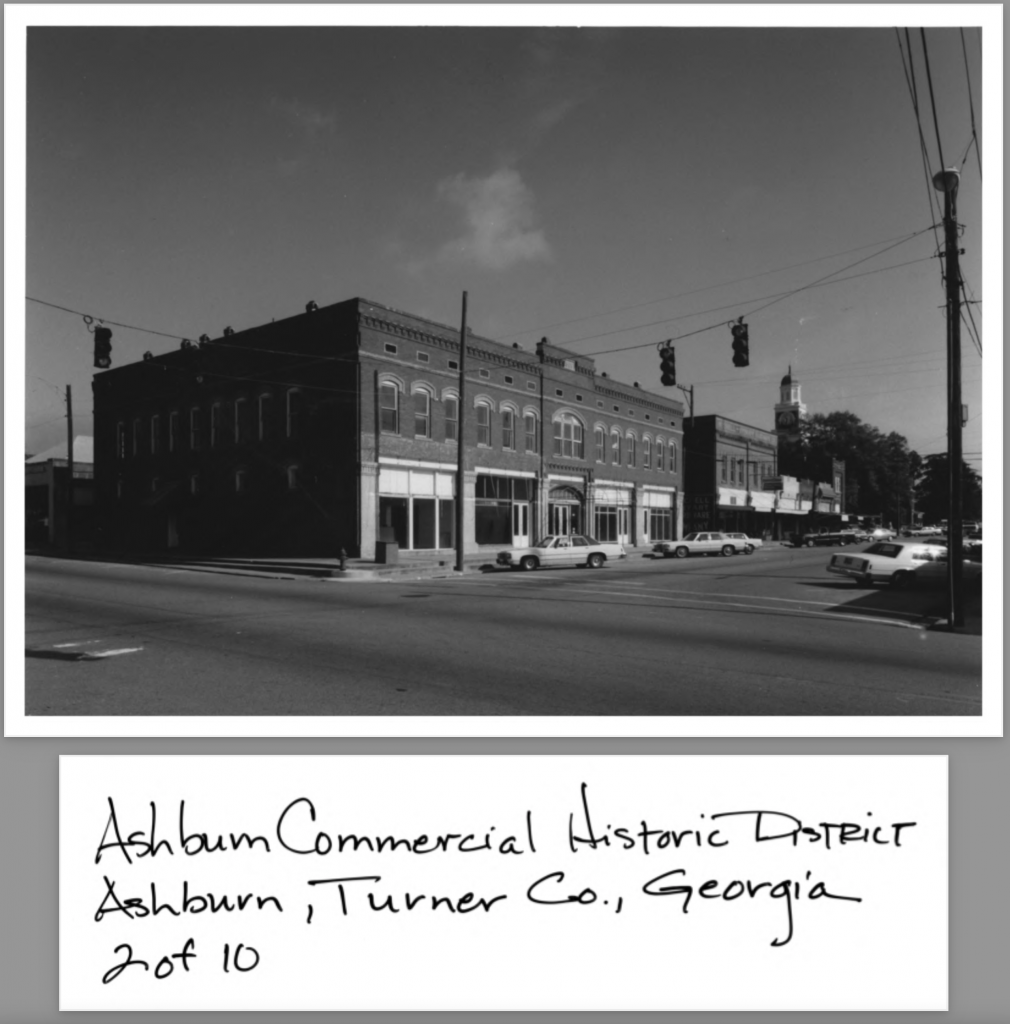 Location: 105 East College Avenue, Ashburn, GA 31714
Date: March 3, 2021
National Register of Historic Places #: 92001042, Ashburn Commercial Historic District
James Simon Shingler (August 25, 1859 – September 30, 1943) constructed what is known as the McKenzie building located in downtown Ashburn, Georgia in 1906. This 8000 sq feet (per floor), two-story structure was built to be used as an office complex. When it was first built, it was originally called the Shingler building but gradually became known to everyone by the current name after Gordon Columbus McKenzie (February 10, 1885 – 2/25/1958). He had offices upstairs where he made farm operations and long-term land loans for at least a decade, possibly longer. In fact, you can still see his name painted on several office doors upstairs (pictured below).
Despite the name change, it was still a family affair because J.S. Shingler's daughter Clyde Shingler McKenzie (Nov 15, 1887 – June 30, 1934) was married to G.C. McKenzie.
Check out this newspaper article from the Wiregrass Farmer in 1994 that talks about the proposed renovation done by Jay Leatherwood but also talks a lot about the McKenzie building history and the businesses that were located in the building.
As of March 4, 2021, the McKenzie building has one lower storefront occupied with hopes of expanding. The current owner, who lives out of state, has placed metal over the broken windows and recently replaced the roof in hopes to prevent further water damage. Despite the water spots and ruined plaster, the upstairs is in shockingly good condition, particularly the wooden trim and the incredible transom windows throughout the whole space!
---
Take a tour of the upstairs of the McKenzie Building!
Although not open to the public for liability reasons, (my best guess is that it has been closed off to the public since the 1960s – correct me please if that information is incorrect) the Turner County Project was able to get an exclusive tour to show you the current conditions. As mentioned in our mission, it is our hope to document all of Turner County; the good, the old, the dilapidated, and the hopeful. We can only wish that one day, these photos will only be a record of the McKenzie building's 2021 state and get to see it renovated to the former glory.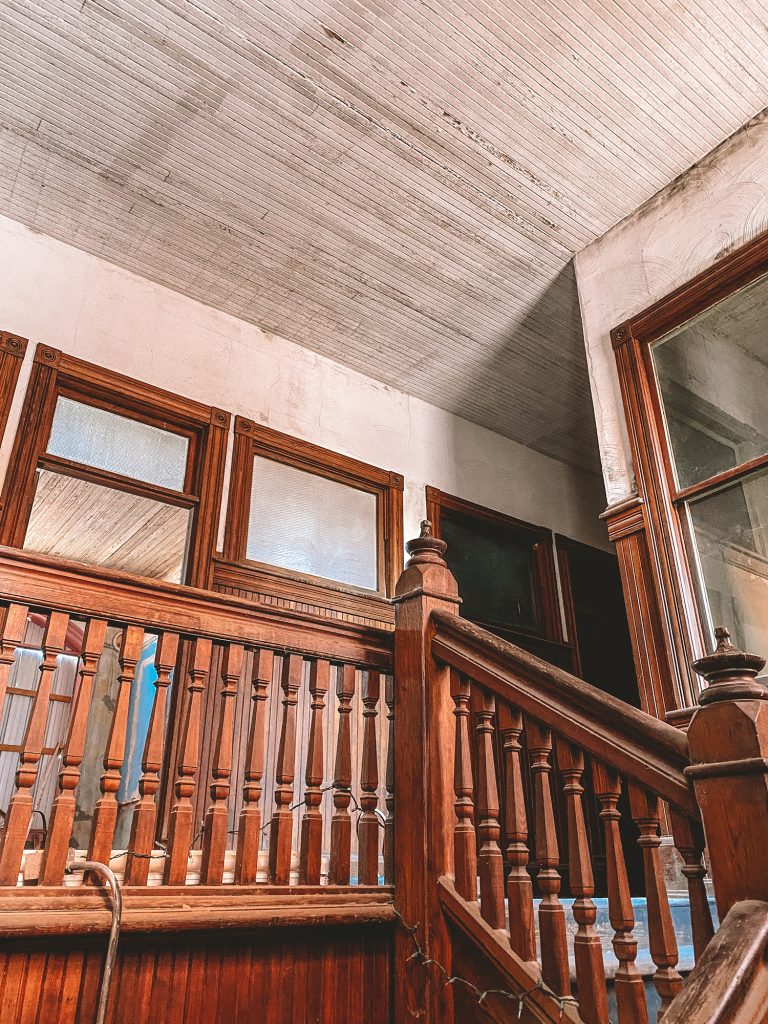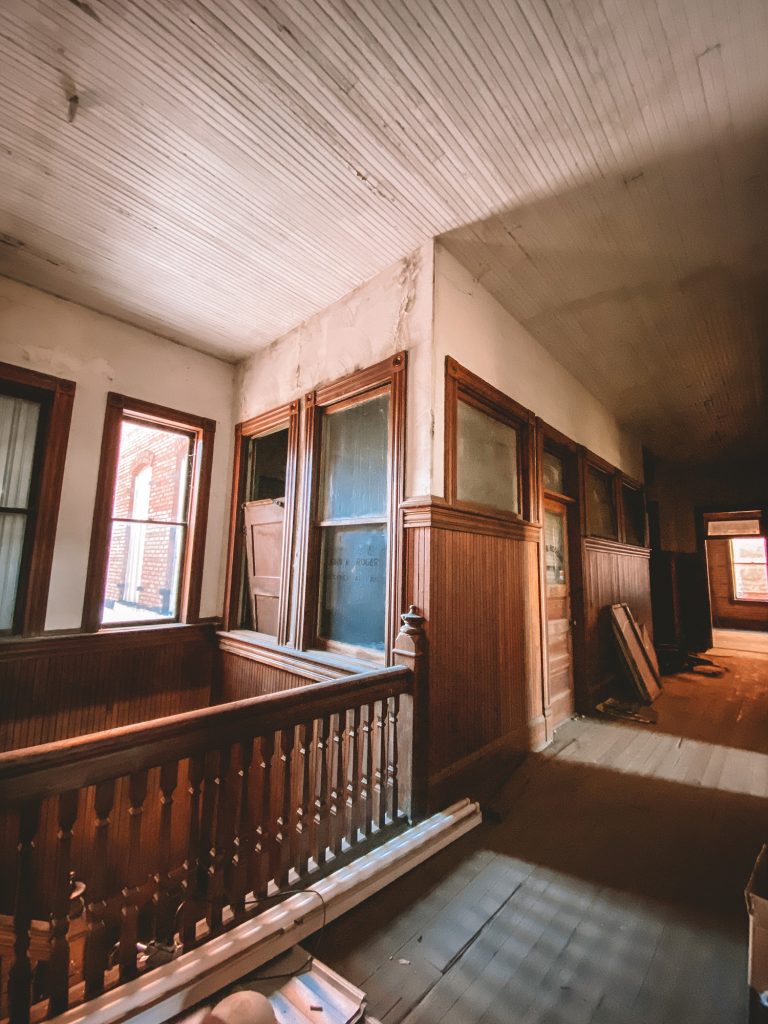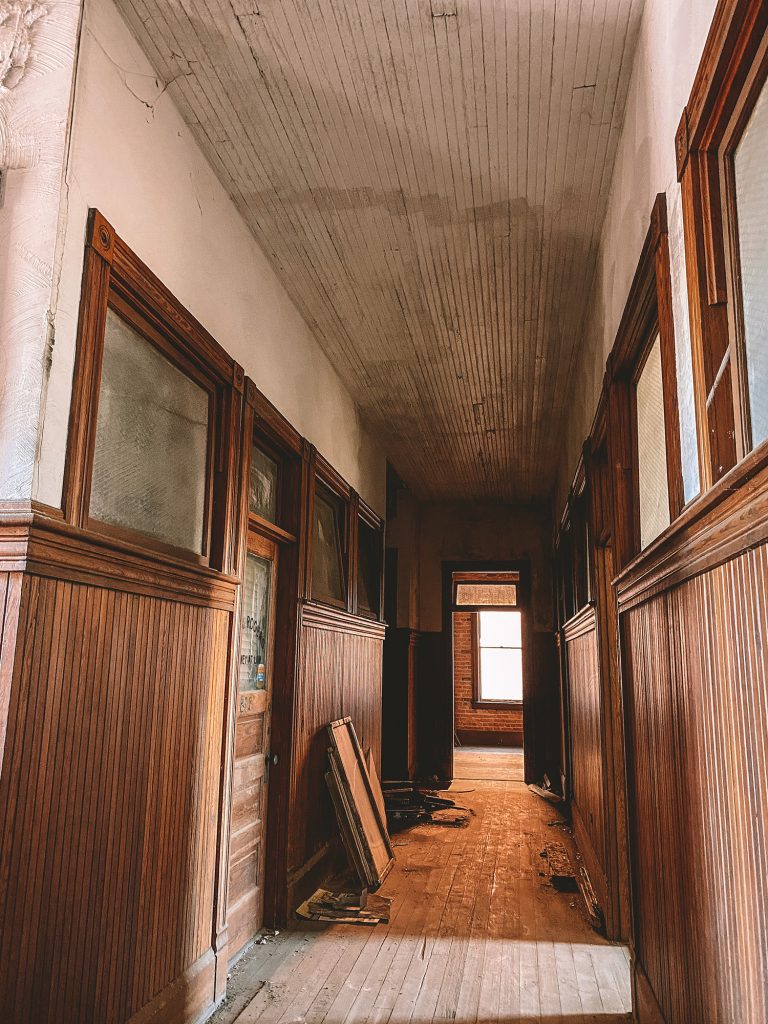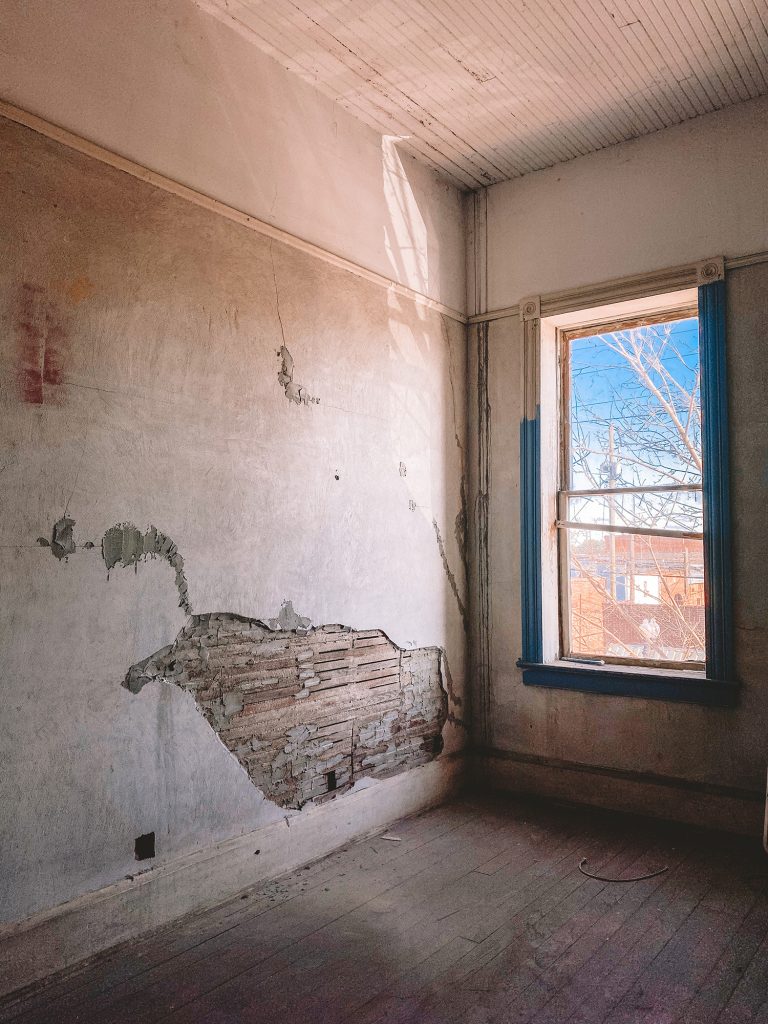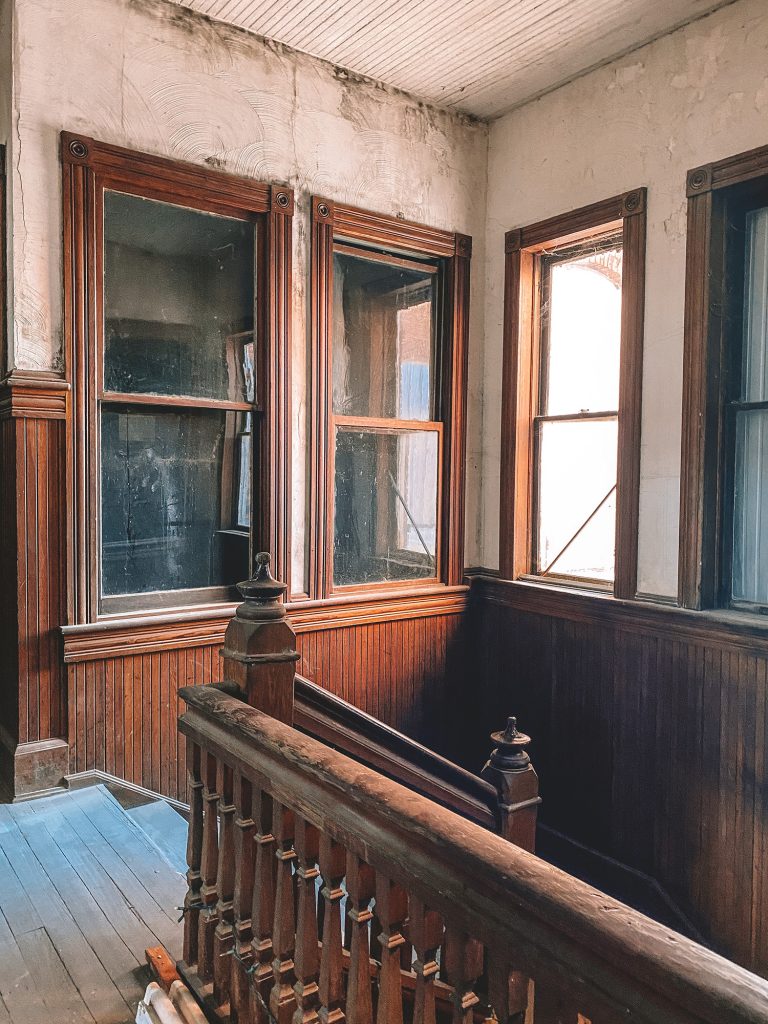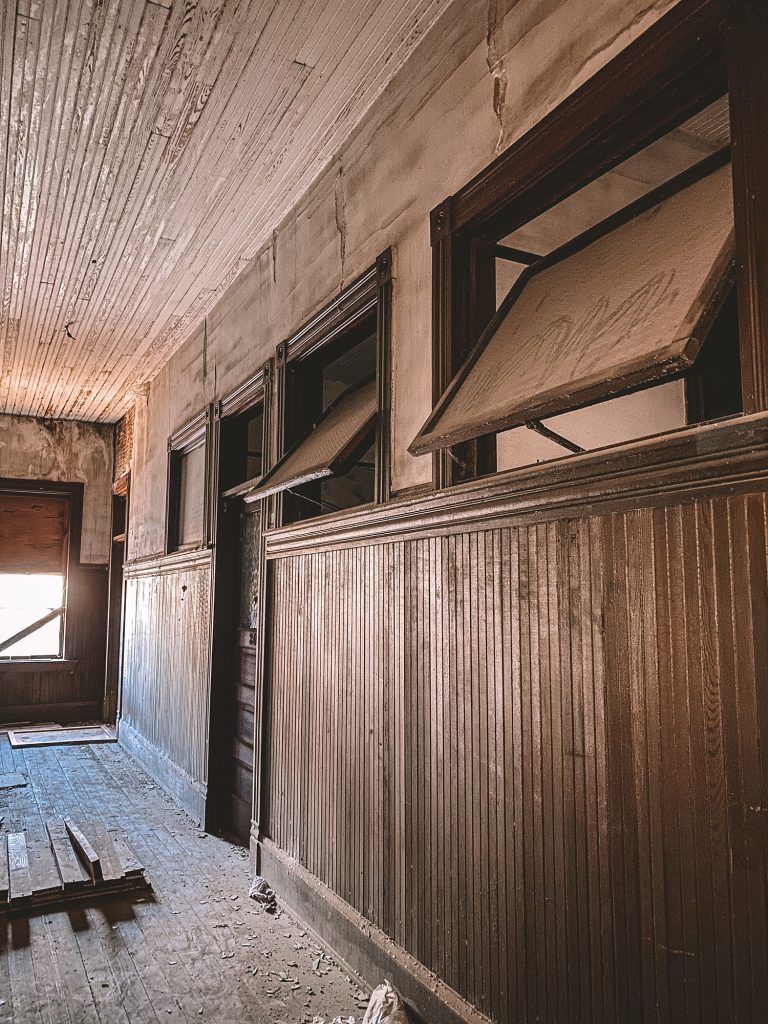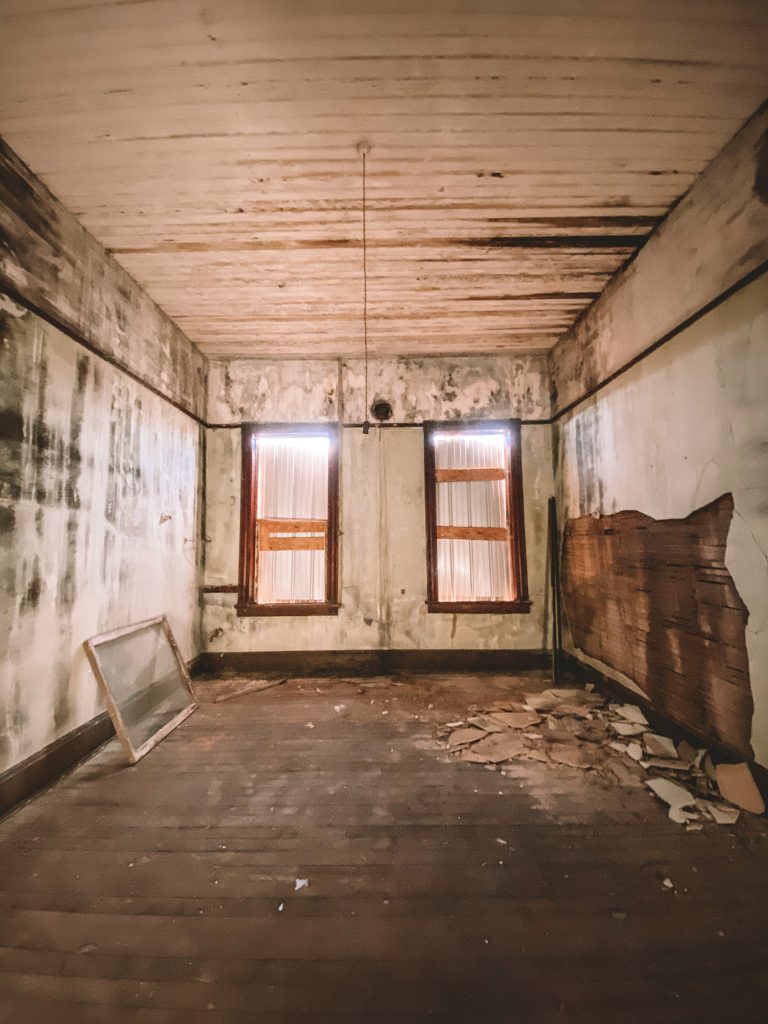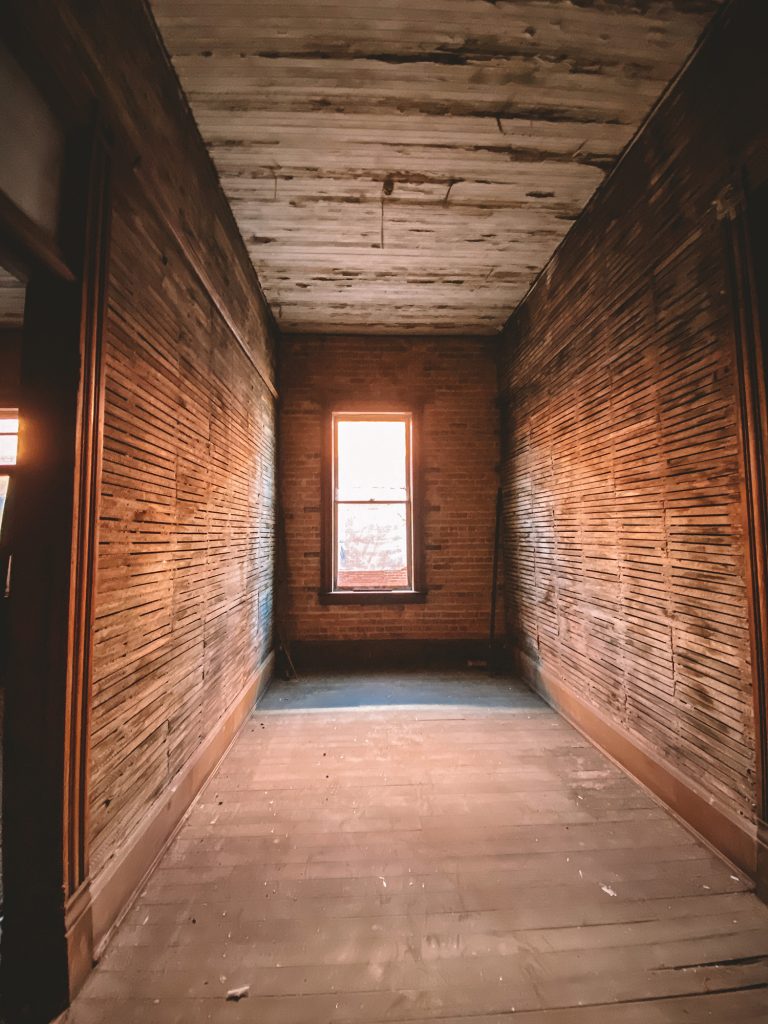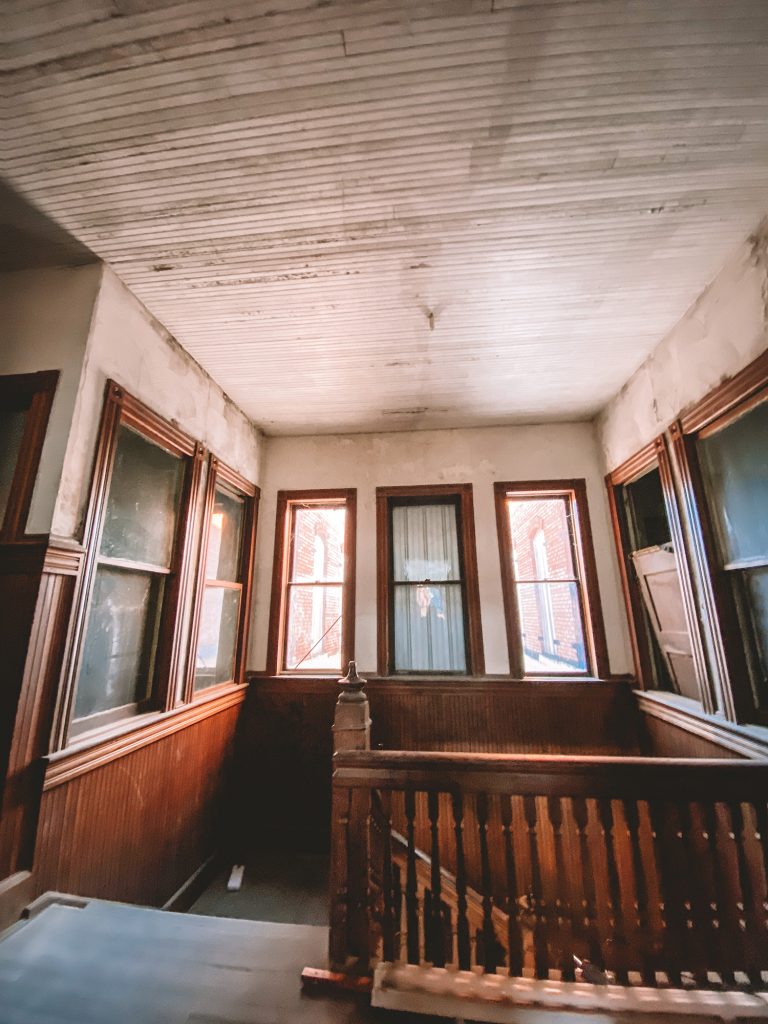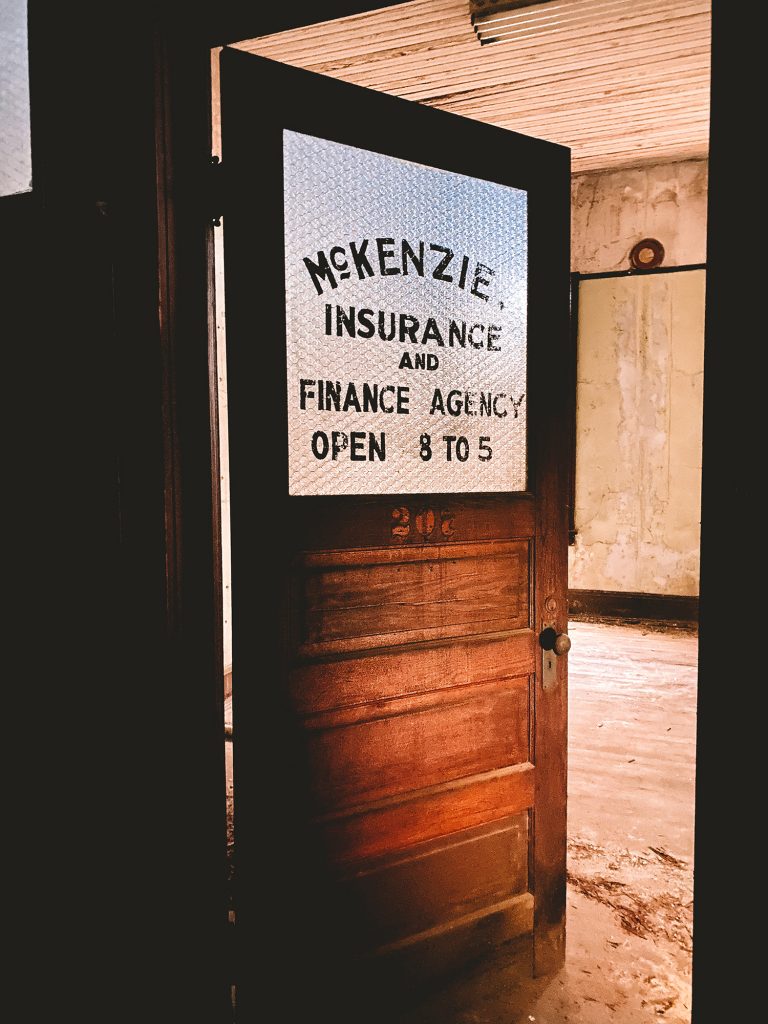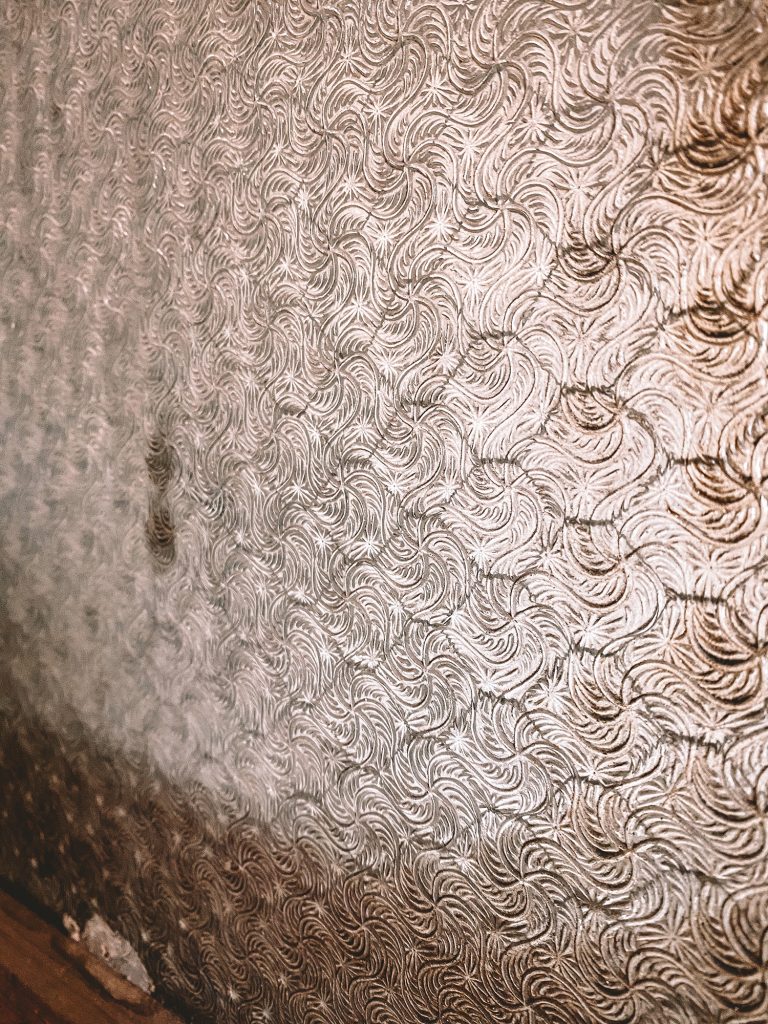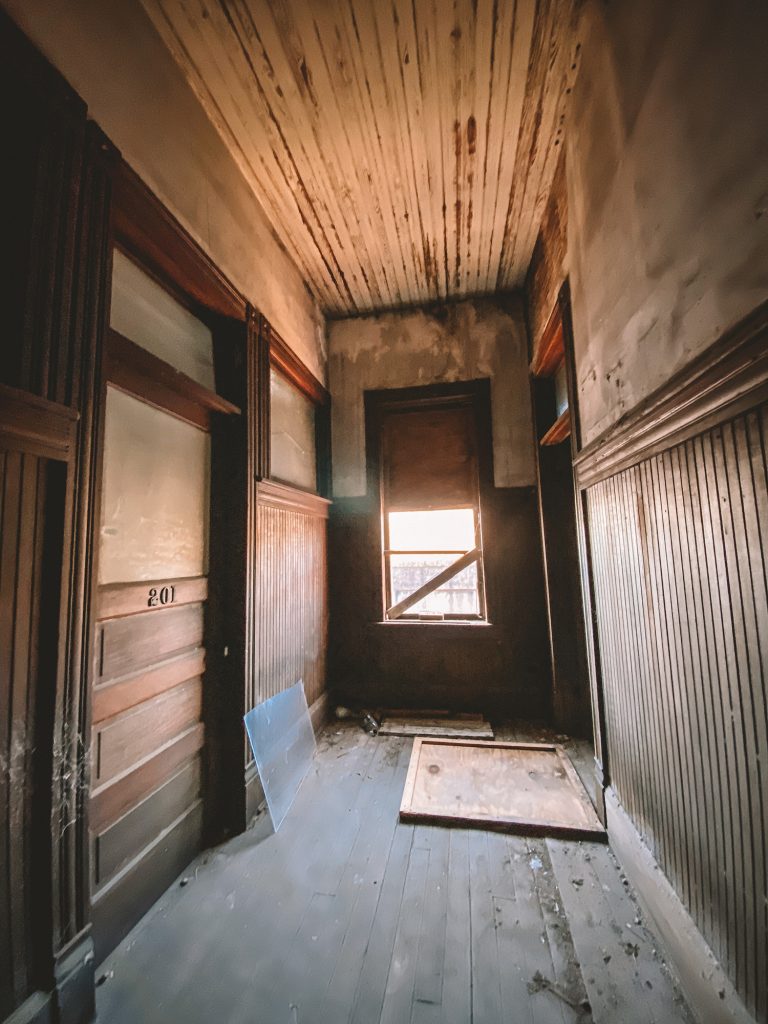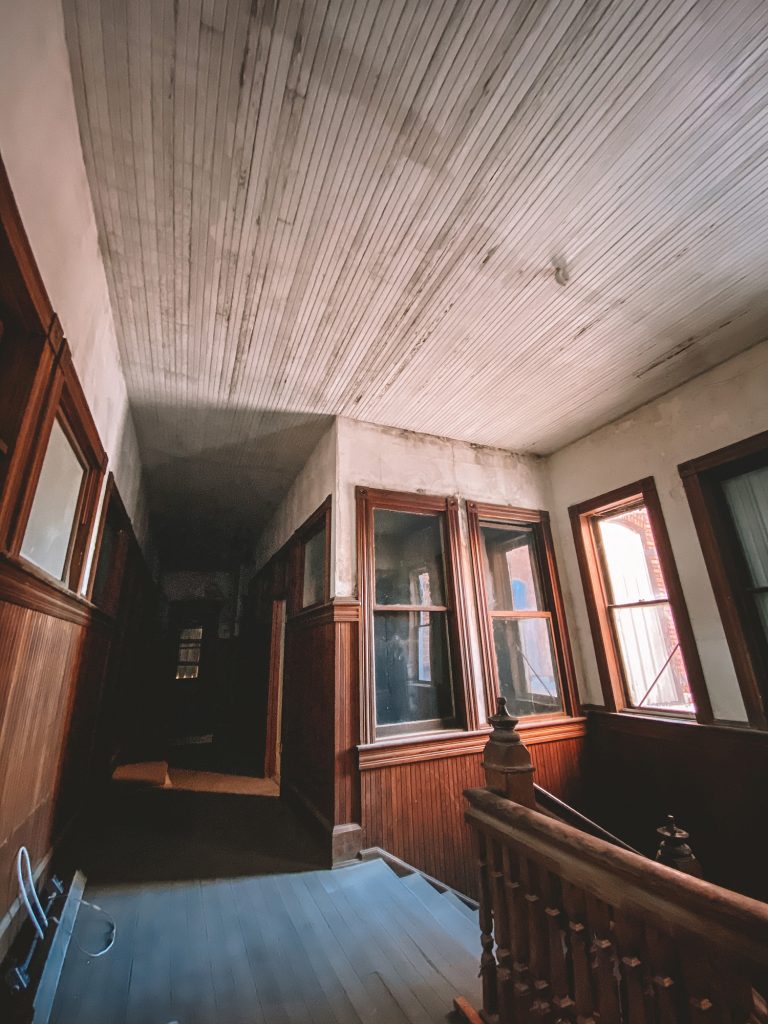 3