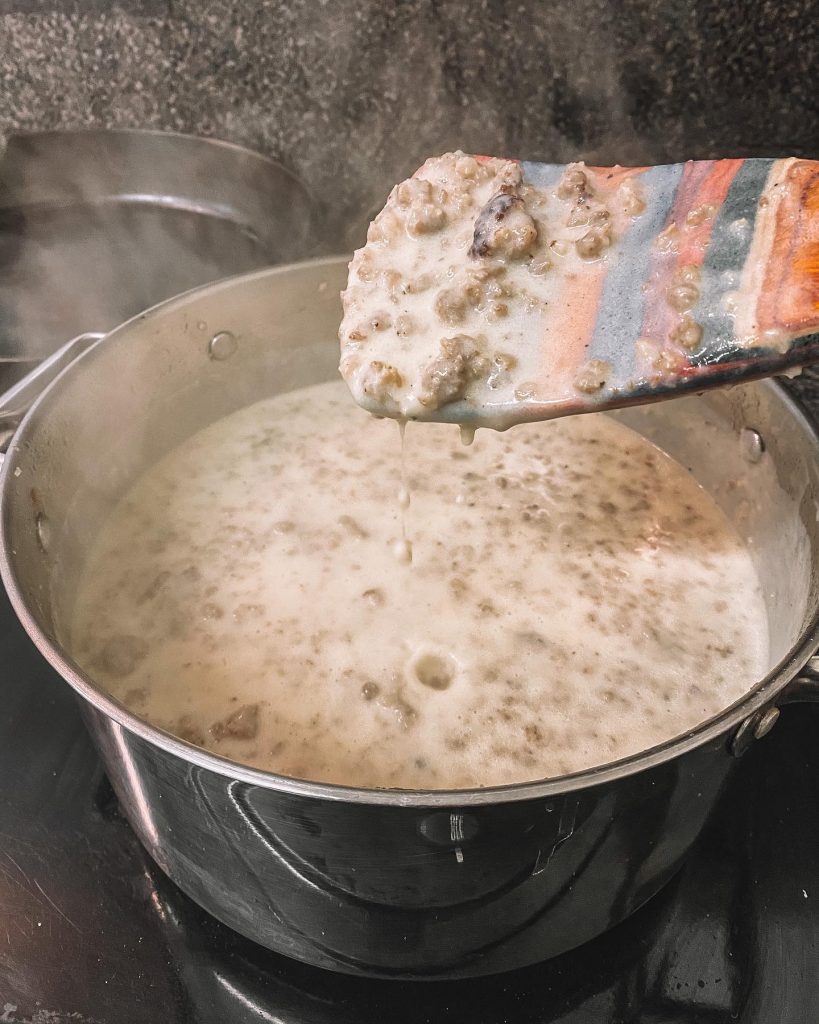 The recipe used is one that may need to be modified a bit to suit your taste:
3 lbs of sausage of preference pan sausage from Carroll's Sausage & Country Store (this had 2 mild to 1 medium ratio). We use their sausage to support a local Turner County business, as well as the sausage spices, add a lovely flavor!
Brown the sausage.
Add 3/4 cups of flour and mix in and coat the sausage completely.
Add in milk until it covers the sausage.
Stir and stir!
As it starts to thicken, if it gets too thick, add a bit more milk until it is the desired thickness.
Salt and pepper to taste!
Sure to be a family favorite especially with homemade biscuits!