Found on the upper floor of the Wiregrass Farmer building, these were part of papers that belonged to Frank M. Tison, Sr. (February 4, 1881 – November 1, 1951). He not only co-owned and worked at The Wiregrass Farmer as the business manager, he was also the Secretary and Treasurer of the Ashburn Public Schools Board of Trustees.
Within one envelope is a statement from Ashburn Bank dated February 26, 1935 with 17 checks that were written, cashed, and returned to F.M. Tison. While a majority of the checks are for January salaries of teachers who worked at the school, there are some other miscellaneous checks written out to vendors such as Mitchell Stewart Hardware Co. and a whopping electric bill of $1.04 to Georgia Power Co.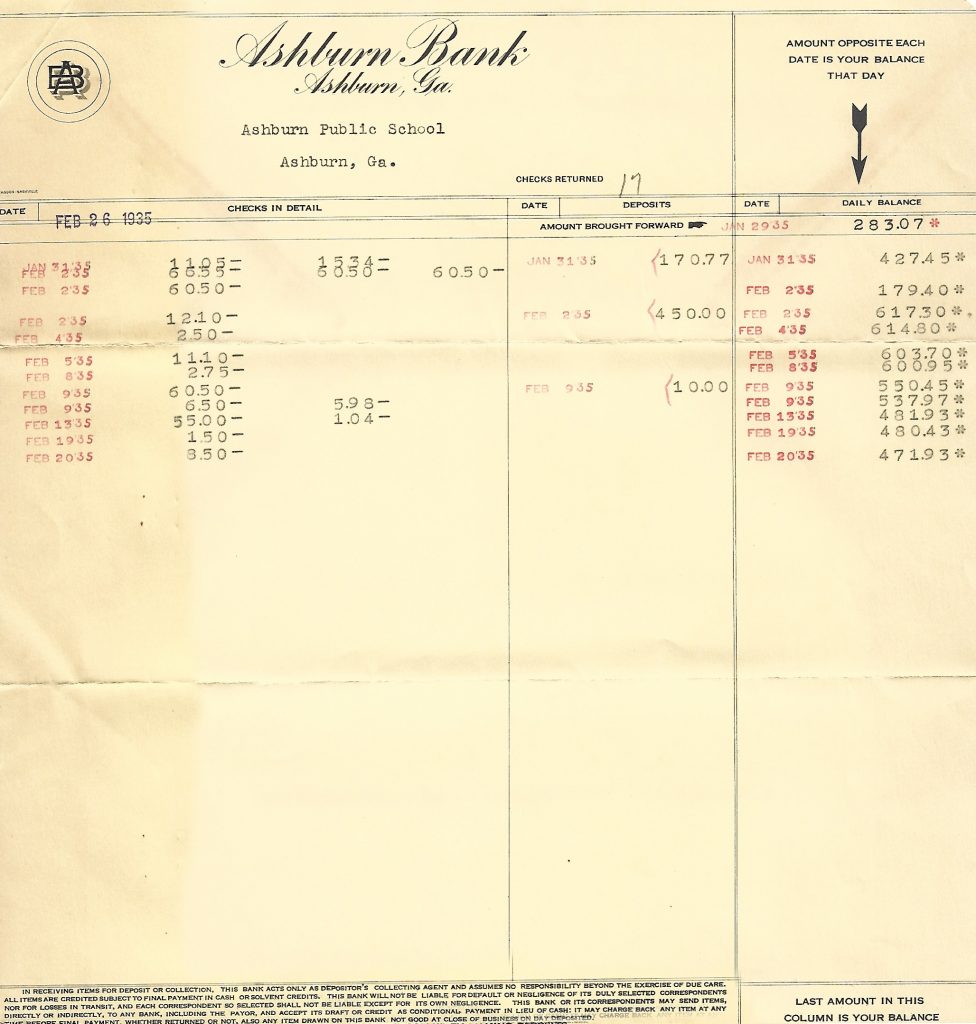 ---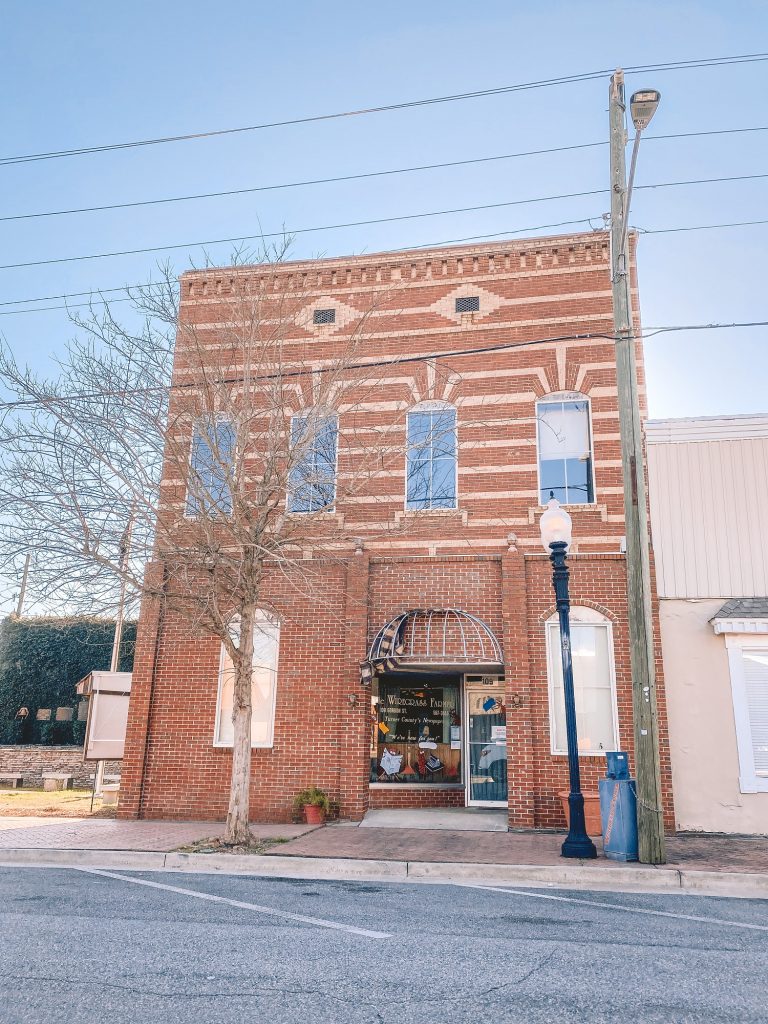 …
To read more about the Wiregrass Farmer building, check out this blog post!
…
---
Checks
Charity Victoria Evans (October 4, 1876 – May 19, 1955)




Although check 2080 is written to J.S. Shingler, it was endorsed on the back by Mrs. J.S. Shingler Jr.
Mrs. Eudora Henderson Shingler Thrasher (February 24, 1896 – March 18, 1962) was the third grade teacher for the 1934-1935 term.

Mrs. Lewis Ross "L.R." Whatley aka Effie Whelchel Whatley (March 17, 1888 – August 20, 1962)




J.W. Horne managed Ashburn Plumbing Shop "Everything in the Plumbing Line"






Darden Owens Boles (August 2, 1890 – October 26, 1978)