On Sunday, July 4, 2021, the Turner County Project sat down with Mike Mastrario to talk about him and his wife Sue moving their whole family from South New Jersey all the way to small town Ashburn in the early 1990s. Getting this Yankee's first impression of Turner County, talking about how he became the Turner County building inspector, and how he got involved in the community were just a few of the topics covered.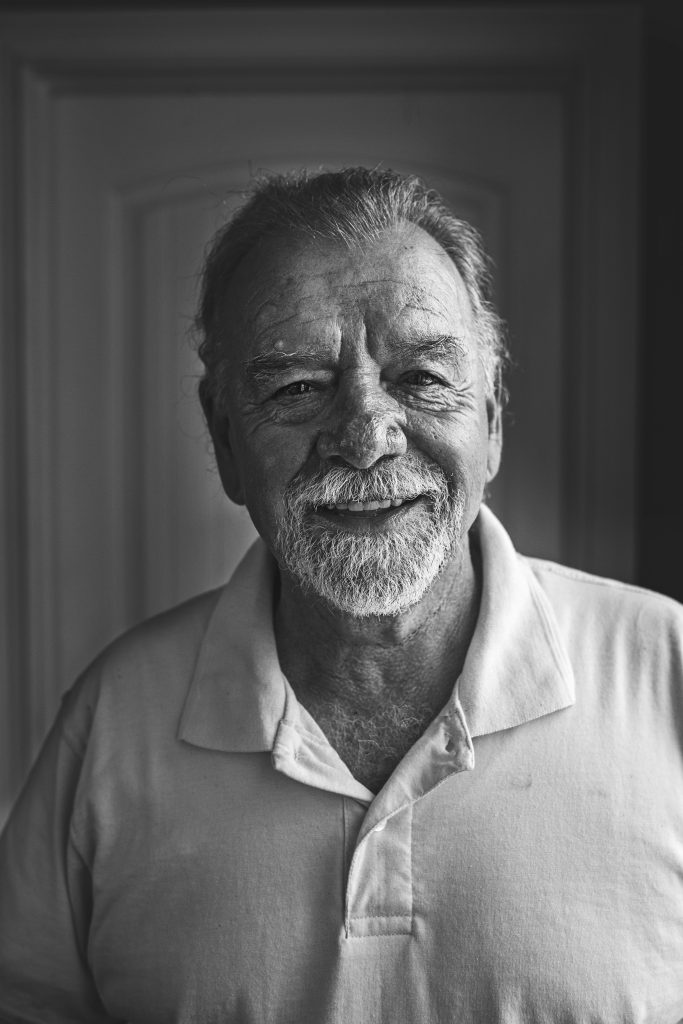 Some of this interview has been edited for clarity.
A Yankee's first impression of Ashburn
To hear this section of the interview, click over to the TCP Digital Archive Repository here.
Turner County Project (TCP): When was your first visit to Turner County?
Mike Mastrario (M): I am gonna say probably June/July 1992.
TCP: Explain how you found out about Turner County?
M: We saw a house in Country Living Magazine and it had a section called the "Real Estate Sampler." The house we wanted to see was in Rebecca, Georgia. We called the real estate agent, it was an agent out of Tifton, but they said that the house was under contract but there were a lot of other houses in the area for sale. So she sent me a little real estate magazine that showed different areas with houses for sale. We saw how big Tifton was and decided we didn't want to live in Tifton. So we started looking at some of the surrounding areas in the book and there were some houses for sale in Turner County. They were extremely inexpensive. We initially came down to look at a 5 bedroom, 3 bathroom house on 5 acres down the middle of West End Avenue. We saw the condition of the houses around there and figured whatever money we put into this house, which needed a bunch of work done, we would never reclaim that value. So we looked at it and passed. The real estate agent was driving us, George Beasly from Ashburn, and we came back up West End Avenue and jokingly he said, "That big house there is for sale." He was referring to the big 2 story Victorian [the Betts-Shealy House] with the grass about 2 feet tall and it was very unkempt. He said, "It's really nice inside and it's for sale!" and he sort of laughed like maybe it was out of our price range or that it was not quite what we were looking for and my wife said, "Can you get us the key so we can look at it?" The real estate agent said, "Really!?" To which I replied, "If she wants the key, get us the key."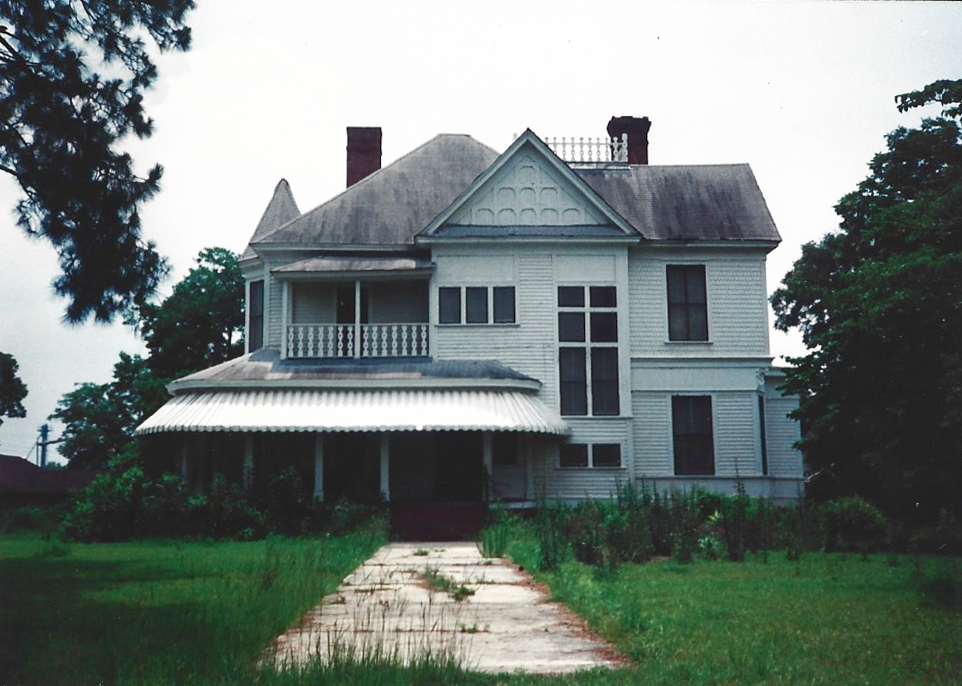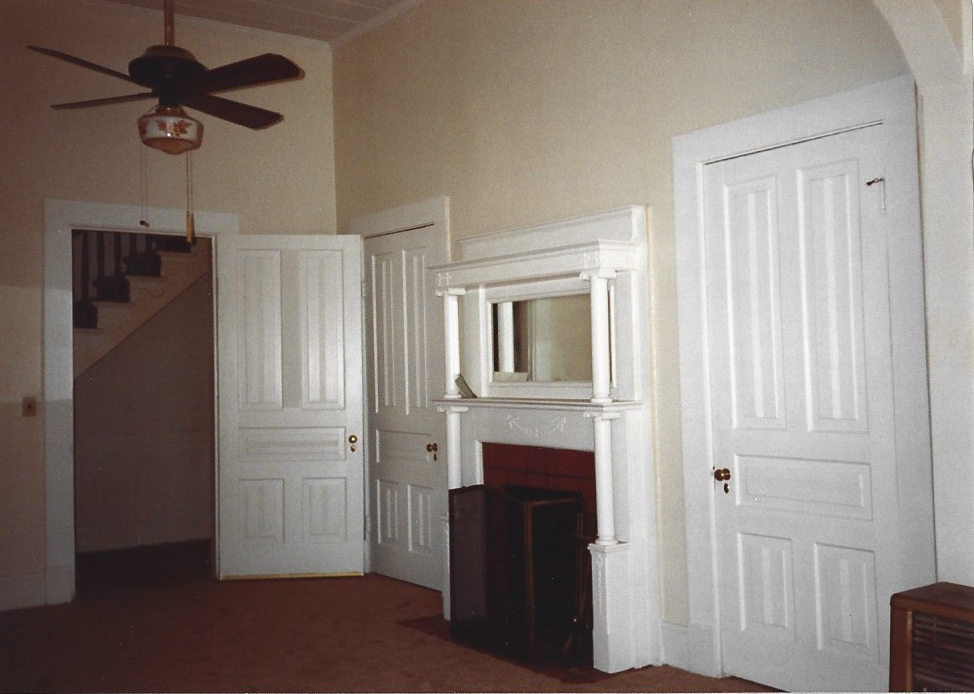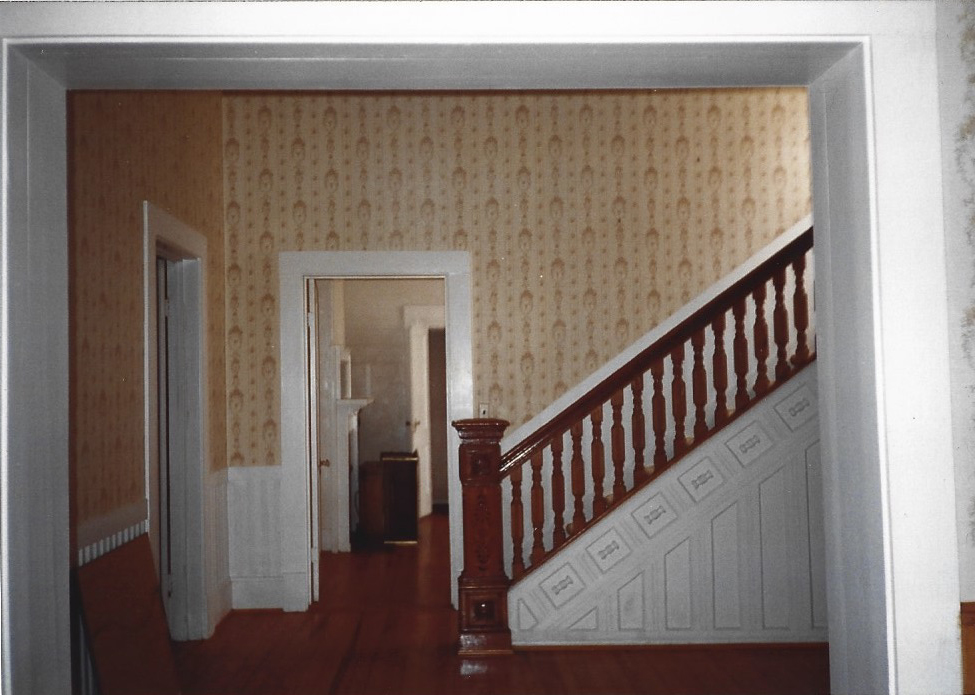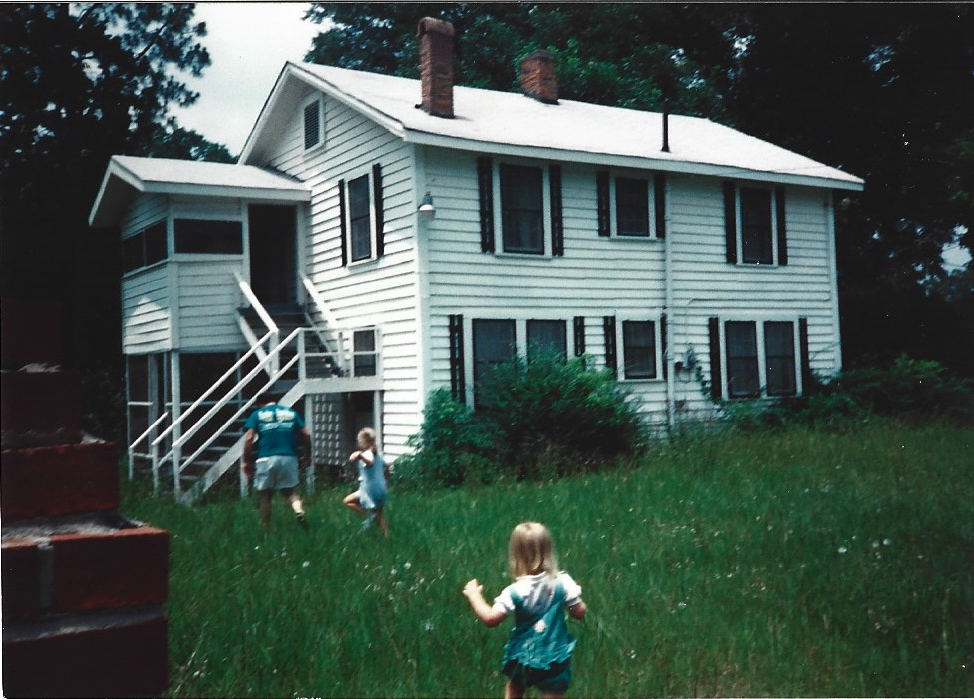 TCP: How many bedrooms was that house?
M: 5 bedrooms, 3 baths. It was the same specifications as the other one we looked at but it was up on Main St. It had 1 bedroom, a master bathroom and a full bathroom on the first floor, and 4 bedrooms with 1 full bathroom on the second floor. Then it had 2 bathrooms in the pool house and then in the back, it had a 2 apartment guest house. Those each had 2 bedrooms, 1 bathroom. We liked the house, especially with the cement in-ground pool. We told the real estate agent to find out what they wanted for it and we made an offer. I finally got in contact with the man selling the home and he said he didn't want to sell it because it was an old family house of his, his grandparents' house, but he needed to do something. We finally got together to an acceptable offer. We moved down from New Jersey into the house in October 1992.
TCP: Did you have any work done to the house before moving in?
M: The only thing we had done was we converted the electric hot-water heater which was quite old to gas and we put a big gas/electric heat and air in on the first floor because it only had gas heaters throughout the house.
TCP: But the house was in good shape other than that?
M: The carpeting was in ok shape but the hardwood floor we saw was nice. We never looked under the carpet to see if there was hardwood but I assume so since it was built in 1890. They didn't have plywood back then, that is all they had was hardwood.
TCP: What was your impression ongoing through Ashburn? I know you lived in a small town in New Jersey so I am not sure if it was bigger or similar?
M: The town that we lived in had 2 red lights at the red light was city hall, one gas station store, and a few other businesses. That was it. It was more in line with the size of Sycamore, Georgia now except it had 2 red lights and a four-lane highway going through the town. But the township that we came from had the same amount of people that Turner County has and was about the same size as Turner.
TCP: The township is the same as a county in New Jersey?
M: No, you have cities, you have townships, and then you have counties. There are also settlements which are like Amboy, just wide spots in the road with a group of houses together. Cities had a city government and a small police department in the city. There were two smaller cities under the jurisdiction of the county. People think of New Jersey and they think of New York. If you get up into North Jersey, which is across from New York, that is what it looks like. But if I blindfolded someone from Georgia and took them up to South Jersey and took it off, they would still think they were in Georgia. We lived in town and had 8 acres.
TCP: What did you and your wife think when driving through Turner County?
M: I liked it because it was a small, quaint little town and I liked the looks of the downtown. There were a lot more businesses open then than there are now. There were not as near as many empty buildings but the box stores were not nearly as prevalent as they are now. And certainly, there was no online shopping. Everyone used to shop locally before they had means of transportation to go to the bigger towns. We liked the quaintness, the size of Turner County, and the people were friendly. We have enjoyed it and have been here ever since. We had a lot of experiences here. It is a quiet little town and we love it.
---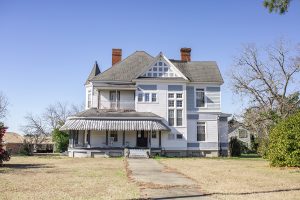 To read more on the history of the Betts-Shealy House,
check out this post!
---
Establishing the Zoning Ordinances in Turner County
TCP: What do you think was a great way to get involved in the community to start meeting new people? Was it you having a pawn shop or volunteering for stuff?
M: Well the first thing I did in 1992 was volunteered to go onto the zoning board. I had prior zoning experience with the zoning board up north and it got me interacting with people getting zoning relief throughout the cities. At that time, we didn't have any zoning in the county or zoning in Rebecca or Sycamore. We only had zoning in the City of Ashburn. That was the only place that had building codes, too.
TCP: That seems so strange because it was not even that long ago.
M: Well, we didn't get in the unincorporated county until 2000.
TCP: So people could build their house willy-nilly how they wanted to?
M: That is why we have a lot of mess that we are constantly running into nowadays. A lot was grandfathered in. They could have major structural damage. They could build it how they wanted to and no one checked it for safety and it could be put up one year and fall the next. We eventually implemented codes into the cities of Rebecca and Sycamore. I helped do that with a professional planner from the RDC (which is now the RC) and we did that in February of 2003.

Owning a Pawn Shop
TCP: What are some interesting things that happened at the pawnshop?
M: I had someone pull gold teeth right out of their mouth. I told them I would not pay for the tooth and that we would have to break the tooth off of it. He said that he was going to sell it to me anyway to go ahead and break it off. I busted the plate off the tooth, weighed it, and paid him for the gold. I had gloves and everything.
TCP: How much could they feasibly get from a gold tooth?
M: There was a good bit of gold. $150-200?
TCP: How much does it cost to even get something like that made?
M: Probably $500-600. I had people that would bring me stuff – his TV and VCR every Friday. He would pawn it to me. He would come back and get it every Monday. He would pay me my money back and my interest. I finally asked him why he did this every week? He told me worked out of town on the weekend and at least I know that when I come back home, it is still here.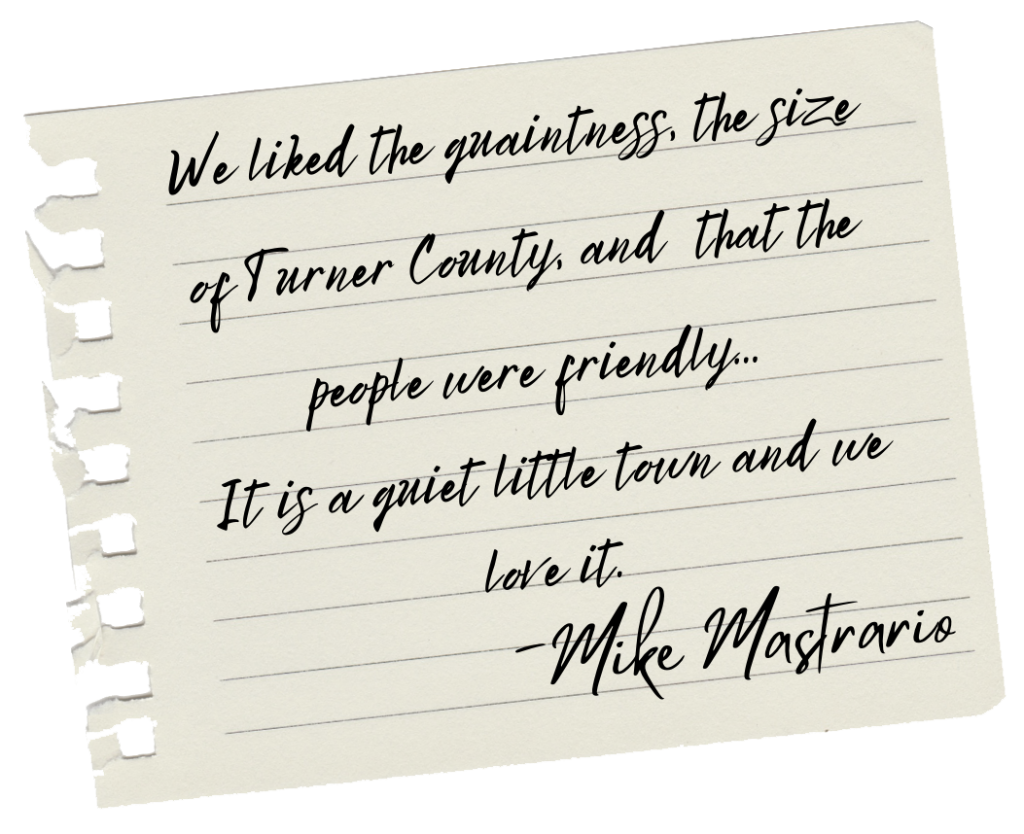 Buying and Rehabbing the Shingler Building in Downtown Ashburn
TCP: Tell me about buying the Shingler building. Who did you buy it from?
M: The Radio Group in 2005/2006 I believe.
TCP: What businesses were in there and what was the state of the upstairs?
M: There was nothing upstairs and it was in horrible shape. Downstairs in the bottom right, there was nothing above the windows. It was open to the elements. The only store that was even rented and useable was the middle store. The front one was not usable either.
TCP: So the whole building was pretty much vacant except for the middle store?
M: Yes.
TCP: How many offices were upstairs?
M: About 10 or 12. One was civil defense, one was a doctor's office in the front on both sides, and one in the back was an attorney's office. There were two waiting rooms when you come up the stairs that showed segregated areas. They had another bathroom where the back apartment is and it was a common bathroom for the whole upstairs.
TCP: So you converted all of these smaller offices into 3 one bedroom, one bathroom apartments when?
M: Probably within a couple of years I redid the whole building. We gutted the whole upstairs and replaced the plaster with sheetrock. It was cracking and crumbling. All new electricity and plumbing. The apartments and commercials were always consistently occupied.
---
About The People of Turner County Project:
This is an oral history project that works to both preserve, document, and celebrate the people of Turner County and the history through the stories of those who have experienced it.
This project collects oral histories of people who have lived or worked in Turner County, Georgia.
1