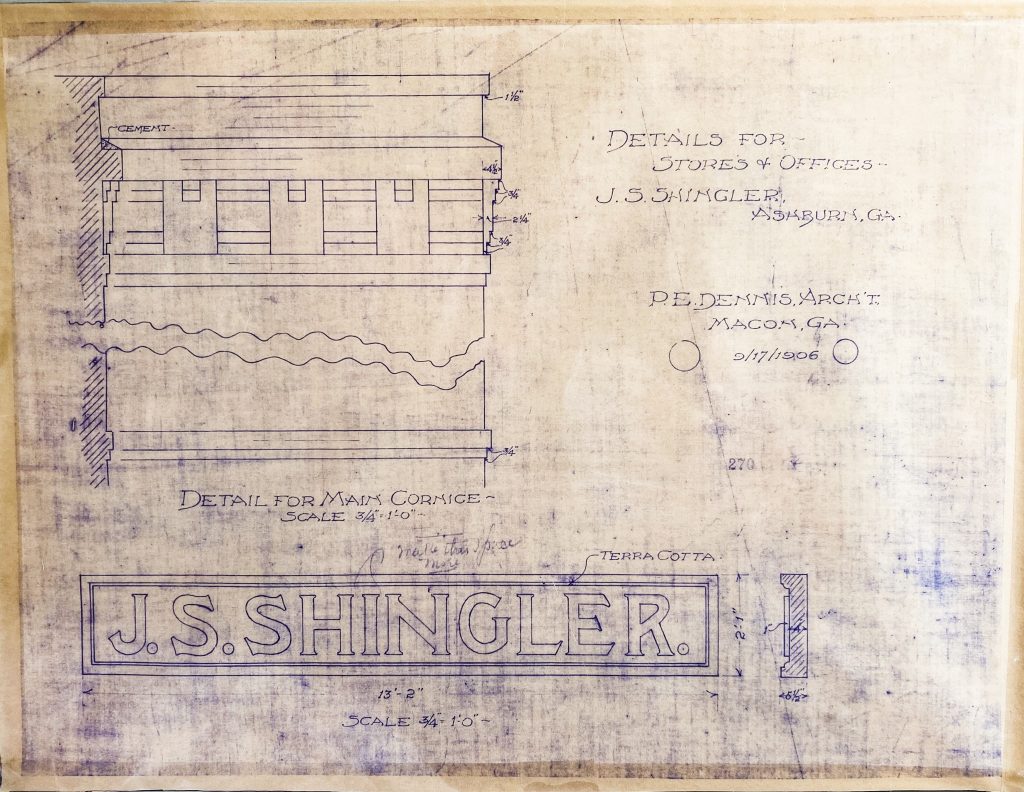 Drafted in September 17, 1906 by P.E. Dennis.
The original blueprint for the "J.S. Shingler" main cornice. This is featured on what is known as "The Shingler Building" at the corner of McLendon St. and E. College Avenue. It was originally intended to go on the McKenzie Building.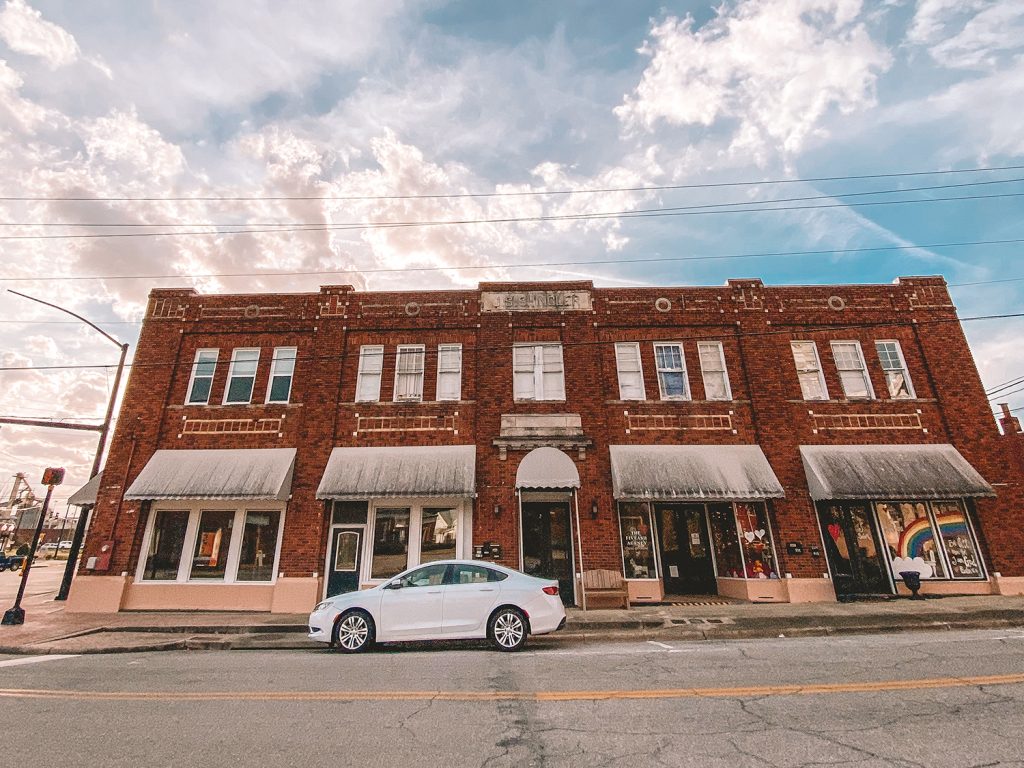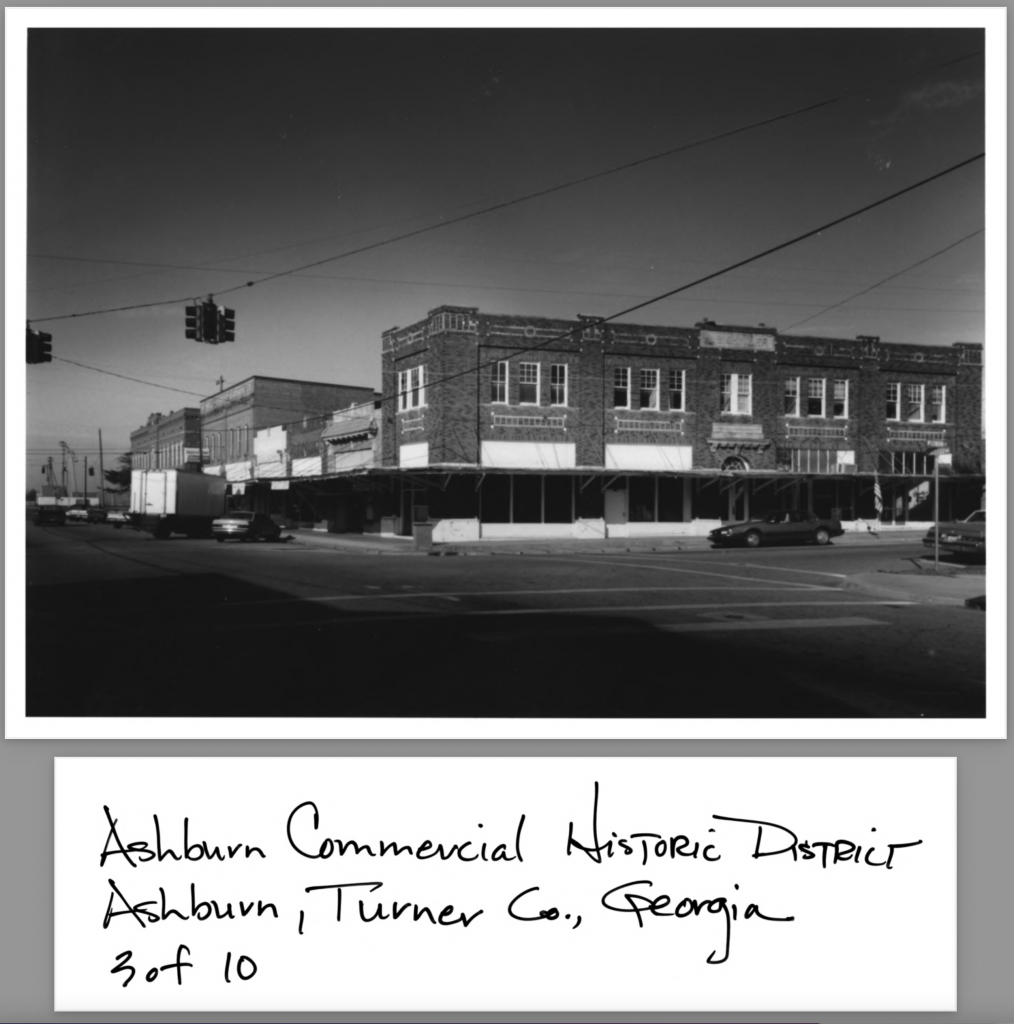 Location: 205 McLendon St.
Date: February 28, 2021
Contributing Building
Ashburn Commercial Historic District
National Register of Historic Places
NRIS #92001042
---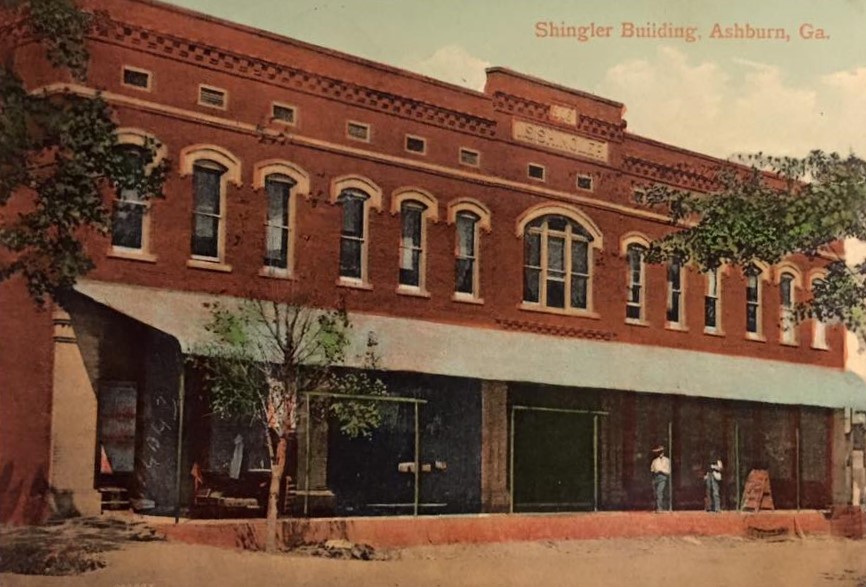 To read more about the McKenzie building, check out this post!