In 1954, in perhaps one of the most groundbreaking U.S. Supreme Court rulings, Chief Justice Earl Warren and the rest of the Court's unanimous decision in the case Brown V. Board of Education that segregation of public schools violated the Equal Protection Clause of the 14th amendment launched a cultural change all across the country. However, it did not mean immediate action. In fact, much of the burden on how or when to integrate was placed on the local courts and school boards. As you can imagine, that meant dragging of feet, particularly in the South where racial tensions were at an all-time high.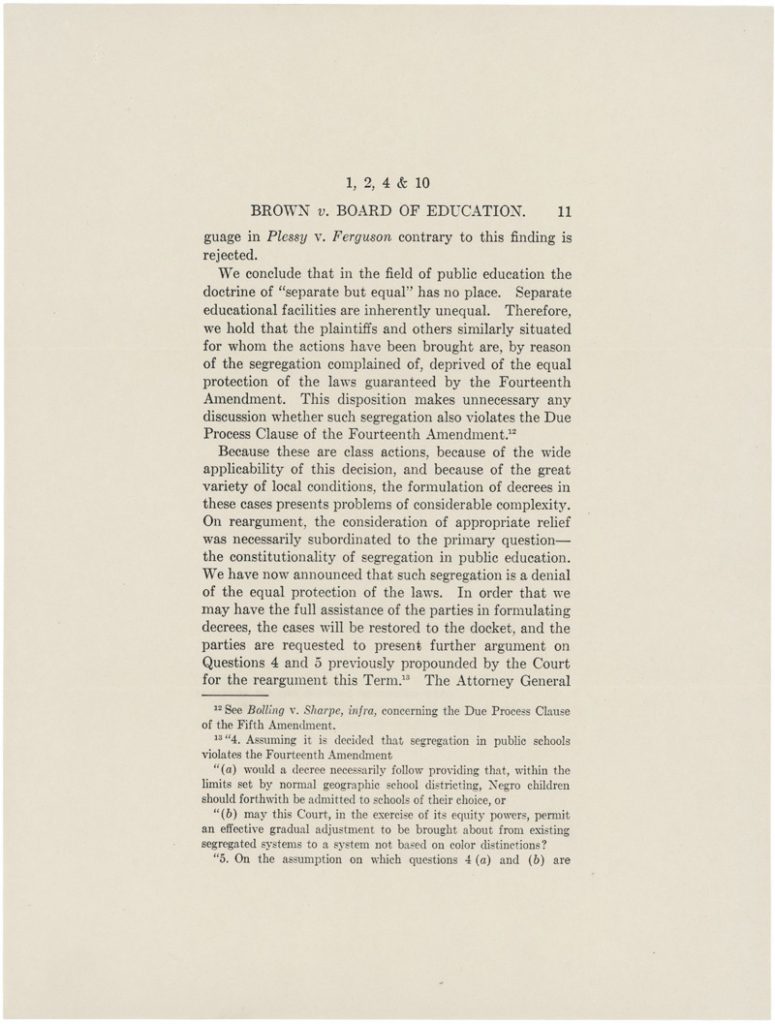 It should be no surprise then that integration was pushed against by some in the community. Full integration in Turner County did not become a reality in the schools until 16 years later during the year 1970.
Integration as told by the Wiregrass Farmer and Stockman newspaper
The TC Project Archive Integration collection includes mostly clippings from the Wiregrass Farmer and Stockman, the local Turner County legal organ and newspaper, and shows the [primarily white] community stances on Integrating the Turner County Schools. Attempts to fund and create a private school, the Turner County Academy, as well as propose a "Freedom of Choice" plan by the Turner County Board of Education to the government were the two main actions. (Much like other local private institutions were created like Tiftarea Academy). This back-and-forth finally culminated in August 1970 when it became apparent the private school idea would fail and the school system became fully integrated.
Click on each item to read the newspaper clippings.
FORUM SET ON PRIVATE SCHOOL
A public rally planned to discuss creating a private school for those who do not wish to integrate.
"Turner County Schools – like most other schools in Georgia – are faced with abolition of the dual school system and the possibility of extensive integrations of both students and faculties in the next school term…"
PRIVATE SCHOOL ENTRIES CLIMB
"A count showed that 210 students already have been enrolled as prospective attendants at a private school which has been proposed by a citizens' group…"
"The crowd which turned out to discuss plans for the private school – an effort to take action to avoid court-ordered integration on schools here among both students and faculties – was estimated at about 300.
PRIVATE SCHOOL NOW LISTS 270; BOARD MEETS
"Confronted with a Federal Court order to abolish a dual school system by integrating all students and faculties, the Turner County Board of Education met…"
Turner County was one of 81 systems that were required to integrate or risk losing their state funding. They had until March 1 to submit a plan on how to establish a unified school.
BOARD WANTS 'FREE CHOICE' – 500 HEAR PLAN FOR SCHOOLS
"A plan which calls for freedom of choice by students who will be allowed to attend any school they wish in Turner County will be submitted Feb. 28, school officials said.
They said they intend to follow this plan to 'the letter of the law.' If it is approved, allowing students to attend any school they choose if accommodations are available.
The same freedom with be allowed teachers, Chairman [Robert] Davis pointed out.
The Board's action is backed by a petition, presented by Walter Whitehead, which now lists 912 signatures but which apparently has not been well-circulated since many in the audience Monday night had not had an opportunity to sign the petition calling for freedom of choice in school enrollment."
BOARD WANTS FREE CHOICE – SCHOOL OFFICIAL'S MUST SUBMIT PLAN HERE BY MARCH 1 [1970]
Discusses the deadline – March 1, 1970 – for submitting a plan for integration of Turner County Schools. The Board of Education has a petition of more than 1,100 names of parents who want their children to have a choice of what school they attend. If rejected, the Board of Education will have another month so submit another plan for school unification.
MARCH 12 [1970] IS DEADLINE FOR REGISTRATION FOR PRIVATE SCHOOL SLATED AT REBECCA
"March 12 is the final date for enrollment of a student in Turner County Academy, the proposed private school here which will begin operation Sept. 1."
Tuition is $500.
It was voted to purchase the former Rebecca School from Charles Wideman of Rebecca.
"The board of directors stressed that they are interested in a private school to provide 'quality education – not a stopgap to try to avoid integration.'
"On the question of the number of grades, the group voted to plan on grades one through nine – the grades most affected by a rolling calling for abolishing a dual school system – but that additional grades will be added 'if feasible."
PRIVATE SCHOOL LIST DWINDLES – DEADLINE NOW ON APRIL 1 [1970]
Only 75 students have paid the 50% of tuition for the new proposed private school. They are considering only making it for grades 1-9 due to lack of high school student registration.
SMALLER SCHOOL? ACADEMY CALLS MEETING HERE. ACADEMY TURNS TO PLAN FOR SMALLER PRIVATE SCHOOL HERE.
The new school venture, The Turner County Academy, requires 150 students minimum to be enrolled or the "plans for a private school will be considered dead."
"'Quite frankly, the outlook is bleak,' a spokesman for the board said after its meeting Monday night to consider the new step for a private school here."
Only 73 potentials students registered as of date of article.
FACING APRIL 1 DEADLINE- BOARD'S PLAN IS TURNED DOWN
"A 'freedom of choice' plan submitted by the Turner County Board of Education for abolition of a dual school stems here has been rejected…"
"… Right now, Turner County's educators are faced with a crisis of time since a plan for total integration of the county's schools must be approved by an April 1 deadline…"
"Unless a plan is submitted and approved by April 1, Turner County faces the loss not only of Federal school funds but also State school funds. This amounts to more than $100,000 a month in May alone."
PRIVATE SCHOOL NOT LIKELY- SUPPORT GOES TO OTHER INDEPENDENT ACADEMIES
"Plans to establish a private school here apparently have been forsaken in favor of support for other independent schools nearby."
SCHOOL MEN HEW SESSION
The beginning of the article discusses newly elected board member, Felton Pate. However, the second half discusses how the Turner County Board of Education planned "to wait until the last possible minute to submit a plan for abolishing Turner County's dual school system. The county is among a hunk of Georgia counties now under court order to destroy its dual schools to establish a 'unitary' system."
PLAN APPROVED, BOARD LAUNCHES MERGER TO NEW UNITARY SYSTEM – PRINCIPALS NAMED FOR SCHOOLS; ALBERSON IN JUNIOR HIGH POST
New school grade/principal assignments:
Grades 1 & 2 at Ashburn
Grades 3 & 4 at Sycamore
Under Principal Rudene Gentry & Assistant Sol Griffin.
Grades 5-9 at Eureka School
Under principal Jimmy Alberson with Assistant Hodge King.
Grades 10-12 at Turner County High School
Under principal Bill Hardin.
The article goes on to discuss enrollment #s and teaching staff.
SCHOOLS WILL RESUME TODAY – CLASSES OPEN 1970 TERM
The newly integrated Turner County School System starts the first year together. Over 2,000 students go back to school.
---
Other Turner County Integration Mentions
1971 THE REBEL, TURNER COUNTY HIGHSCHOOL YEARBOOK CLIPPING
Except from the yearbook: "In the past there have been two separate schools, we and they, black and white. In 1971 the two became one. This is our story: our triumphs and our failures, our good times and our bad times. TCHS 1971 OUR STORY…"
---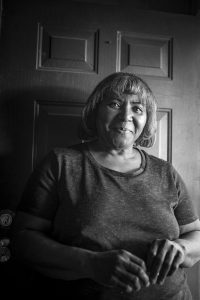 To read about a Turner County citizen who actually experienced Integration as a student or if you are just interested in learning about Integration from an African American community member, be sure to check out Virginia Smith's interview. Her insight and experiences, although hard to read at times, are so important.
---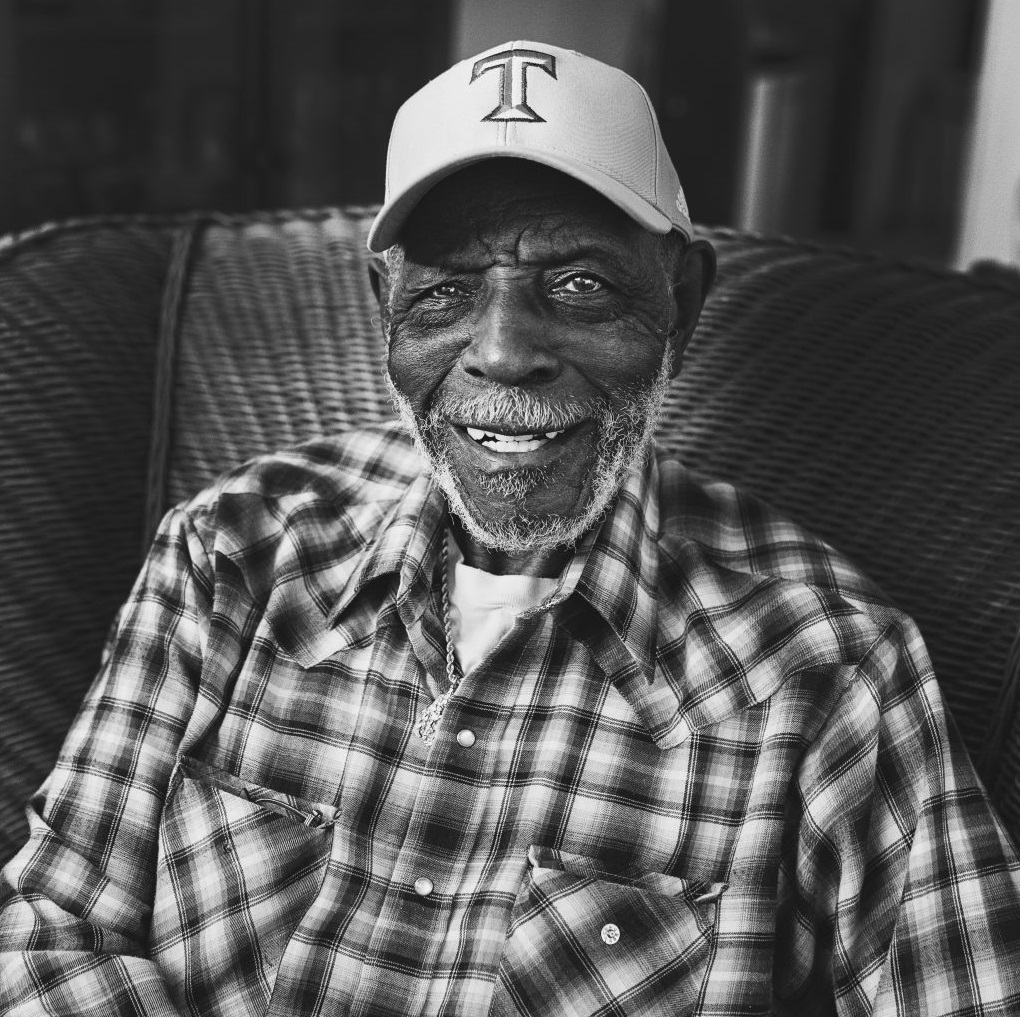 John Dye was a teacher and assistant principal at Eureka Schools before and after integration. To read his perspective, check it out here.
---
In 2021, the Turner County School Board listened to student input and decided to change the mascot from the "Rebels" to the "Titans." The Rebel mascot, which had been in place since local schools in Ashburn and Sycamore merged in 1957, remained in place during integration of 1970. The selection of the "Rebel" mascot came at a time when there were high tensions in America – a few years since the Brown v. Board of Education Supreme Court decision was released (as notated above) and the beginning stirrings of the Civil Rights movement. There are many that may argue that the Rebel mascot is not about the Confederacy, but historical context matters and old Turner County High School yearbooks beg to differ.
Craig Matthews, current Superintendent of Turner County Schools, posted a letter to social media addressing this very subject. Here is an excerpt:
"The fact we must face is that opinions of the mascot are mostly divided by race. The results of this survey confirms alumni and the community's opinions are already divided over the issue. The problem being the current mascot is a rebel. A rebel used as a name for a confederate soldier. A solder who fought in the civil war for the ability of southern states to continue slavery. Somehow, some people have overlooked the history of what this definition of rebel is and what it stands for. I've heard other definitions of what a rebel is, some in the survey, but simply looking at the evidence, what does it show? Take a look at many of the yearbooks through the years, I think it's clear which rebel our mascot is. The yearbooks have civil war battle scenes, confederate soldiers, and confederate flags. Mascot characters used through the years are confederate soldiers. Confederate flags have been used for homecoming parades and in yearbooks. Our dress code prohibits students from wearing the confederate flag because it causes school disruptions. It's been an understood practice that our sports teams do not have Rebels printed on team uniforms. Instead they just wear our county name "Turner", because the mascot is not accepted by all. We don't wear our mascot on our uniforms?"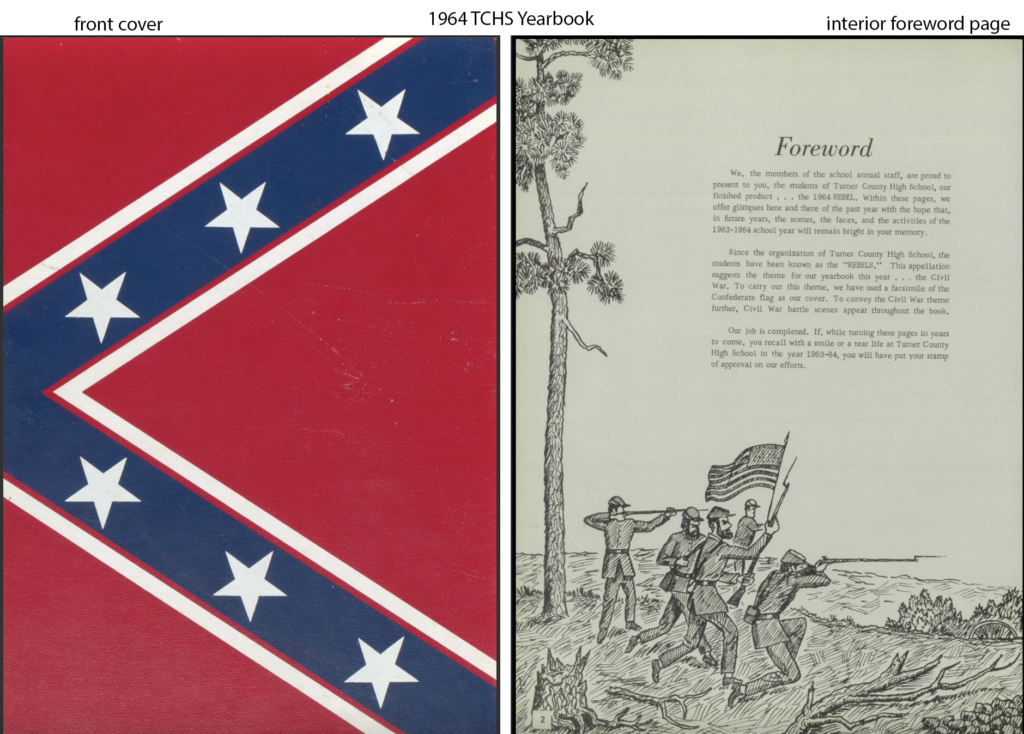 As time goes on, perspectives change. What seems to have been common thought during the 1960s-1980s, seems absurd to modern thinking.
"Do the best you can until you know better. Then when you know better, do better." 
Maya Angelou
Turner County is constantly changing and growing – only towards a brighter, more inclusive future.